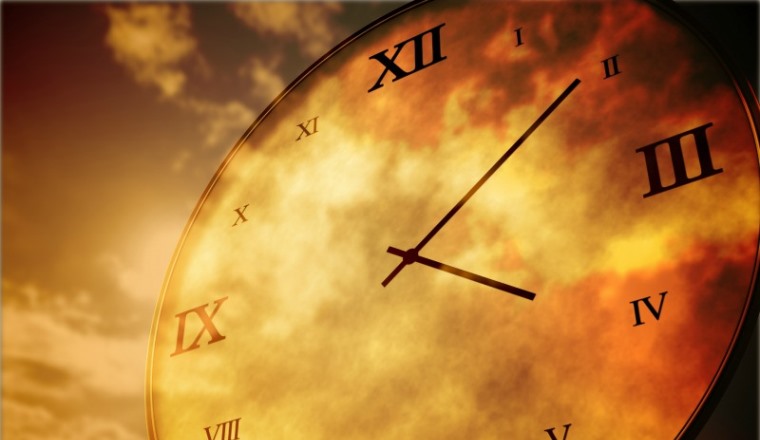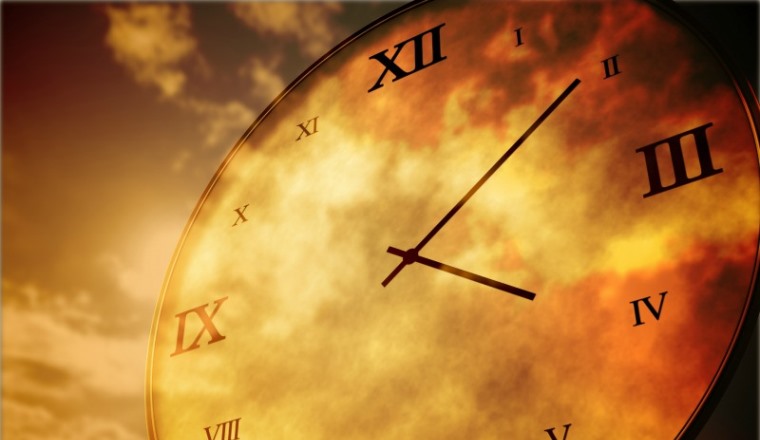 7 And he said unto them, It is not for you to know the times or the seasons, which the Father hath put in his own power. 8 But ye shall receive ppower, after that the Holy Ghost is come upon you: and ye shall be witnesses unto me both in Jerusalem, and in all Judaea, and in Samaria, and unto the uttermost part of the earth. 9 And when he had spoken these things, while they beheld, he was taken up; and a cloud received him out of their sight. 10 And while they looked stedfastly toward heaven as he went up, behold, two men stood by them in white apparel; 11 Which also said, Ye men of Galilee, why stand ye gazing up into heaven? this same Jesus, which is taken up from you into heaven, shall so come in like manner as ye have seen him go into heaven. (Acts 1:7-11)
Have you ever found yourself watching the clock? It is easy to fall into the trap of simply waiting for quitting time, especially on a Friday afternoon after a long work-week. Watching that second hand as it moves slowly around the clock, just waiting for that 5:00 whistle so we can make a mad dash for the car and get home to enjoy a weekend at home with friends and family. Is there still work to do? Yes – but we would rather just go home! Of course, that is until the boss walks in…then everyone starts getting busy. After all, we don't get paid to watch the clock!
When Jesus was about to ascend up to heaven He gave His disciples a job to do. They were to go and spread the Gospel throughout the world. Then after He gave them their assignment, Jesus was taken up into heaven as they watched…and watched…and watched. We don't know how long they stood their, but they were so engrossed in looking up into heaven that they were surprised when two angels appeared amongst them. They were reminded of a very important fact – Jesus is coming back…and they had work to do.
This happened almost 2000 years ago, and the message is still the same. Jesus is coming back…and there is still work to do. I don't know about you, but when Jesus comes back, I don't want Him to find me watching the clock. I want Jesus to find me busy doing His will and spreading the Gospel! Yes we should look forward to heaven, and love the fact that He is coming back for us, but we aren't saved just to sit and wait for heaven! There are still people who haven't heard the Good News of Christ and we are to keep spreading that message until the day He Comes!
Today as we ReFocus our hearts and minds on Christ, lets get our eyes off the skies and onto the fields that are white unto harvest. May Christ return and find us working!
---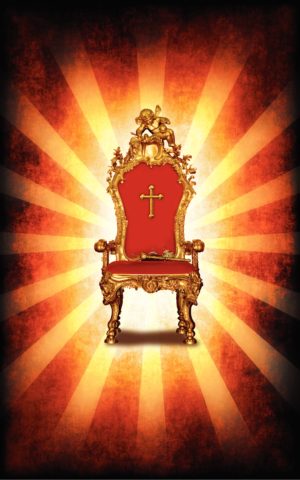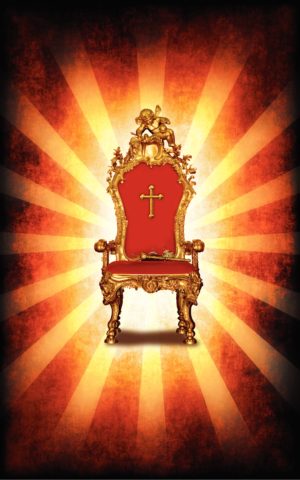 14 Seeing then that we have a great high priest, that is passed into the heavens, Jesus the Son of God, let us hold fast our profession. 15 For we have not an high priest which cannot be touched with the feeling of our infirmities; but was in all points tempted like as we are, yet without sin. 16 Let us therefore come boldly unto the throne of grace, that we may obtain mercy, and find grace to help in time of need. (Hebrews 4:14-16)
In the Old Testament the High Priest had one of the most prominent roles in Jewish Society. It was the High Priest that would wear the breastplate with the Urim and the Thummin which were used to inquire of God concerning His will for His people. It was also the High Priest, and only the High Priest, who could enter into the Holy of Holies in the tabernacle and the temple to offer the blood sacrifice for the sin of Israel on the Day of Atonement. This person had an elevated status in the nation and was placed in a pedestal, far above the common people.
Ok, enough of a history lesson. What does all of this mean for us? In our text today we learn of Jesus' role as the Great High Priest. A casual reading through the Gospel shows us that rather than spending a life of fame and fortune, He was despised and rejected. He didn't come to be placed far above us, but to walk among us (Philippians 2). He felt the pain of rejection andthe loss of loved ones. He was "touched with the feeling of our infirmities". It's not that He is simply aware of our weakness, He has felt it! And now this same Jesus has entered into the Holy of Holies, offered his precious blood for the sin of all mankind, then removed the barrier that separated us from the presence of God, opening His very throne room to you and me!
Because of this, we can come boldly before God seeking His Grace and Mercy. It has nothing to do with our merits, our good works, our pedigree or the size of our bank account. We could never give enough! We could never do enough! A King stands beside a Beggar when in the presence of God! Why? Because it is not about us…It is all about HIM! Our boldness is found in the person and work of Jesus Christ, our Great High Priest, who totally and completely understands what you and I are going through!
Today as we ReFocus our hearts and minds on Christ let us come boldly before His throne! He knows we are weak! He knows our need! He knows that we will fail! That is why He says come! All you who are weak and heavy laden! He will give you rest! He will show you mercy! He will give you Grace!
---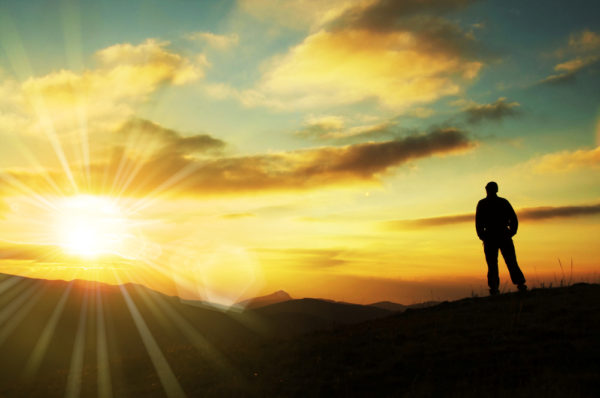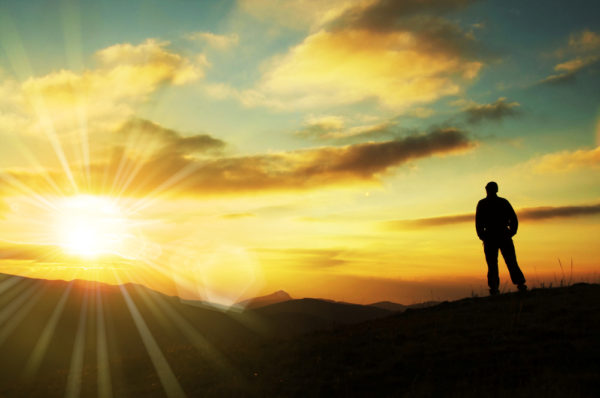 16For thou desirest not sacrifice; else would I give it: Thou delightest not in burnt offering.17 The sacrifices of God area broken spirit: A broken and a contrite heart, O God, thou wilt not despise. Psalm 51:16-17
Have you ever found yourself just "going through the motions"? Doing the same thing day after day, week after week with little to no thought? I think all of us have found ourselves stuck in this trap. It even bleeds into our spiritual life sometimes. We may be faithful to go to Sunday School, Worship Services and Prayer Meetings…but why? Do we allow the word of God to penetrate? Do we allow the preaching to change? Do we sing out in worship to the Lord out of a heart that is desperately in love with the one who saved us from our sin?
When David wrote Psalm 51 it was on the heels of his sin being exposed. David had allowed his relationship with God to be more of something he "did" rather than something that continually changed him. In this Psalm he is broken before the Lord, crying out for grace and forgiveness. In our verses today we read his realization that what God wanted was not some outward form of duty, but an inward, heart changing, life altering complete surrender to His grace. We can go through the motions in our worship, but if it doesn't bring us to a place where we fall at His feet then it will never change us.
Today as we ReFocus our hearts and minds on Christ, ask this question: Am I worshiping from a broken and surrendered heart, or am I going through the motions? When I sing is it out of a life that is filled with the Joy of Redemption, the Awe of His Grace and Thankfulness of His forgiveness? When I am confronted with His word, do I simply hear or am I listening intently to know God's will for my life? Stop going through the motions and allow the Grace of God to penetrate your heart as we kneel in wonder and worship the one whose blood purchased our forgiveness and redemption!
---