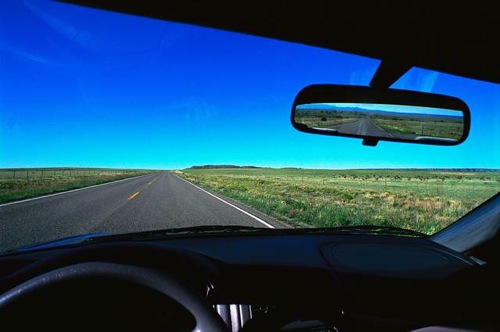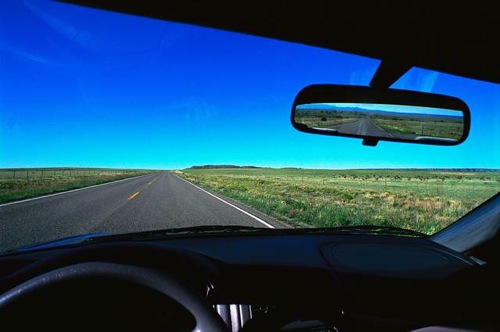 13 These all died in faith, not having received the promises, but having seen them afar off, and were persuaded of them, and embraced them, and confessed that they were strangers and pilgrims on the earth. 14 For they that say such things declare plainly that they seek a country. 15 And truly, if they had been mindful of that country from whence they came out, they might have had opportunity to have returned. 16 But now they desire a better country, that is, an heavenly: wherefore God is not ashamed to be called their God: for he hath prepared for them a city.
Faith changes our perspective. The promise that God gave to Abraham and Sarah, and then Isaac and Jacob was not one that would be fulfilled in their lifetime. As a matter of fact the family didn't really begin to grow until the time of captivity in Egypt, and the land was not claimed by the children of Israel until after the exodus and wilderness wonderings. They were content with God's timing, knowing the promise had been made by the God of universe and they were happy to be considered strangers and pilgrims until God fulfilled this promise. Having faith that looks forward means that we don't spend a lot of time looking back – instead we look forward to the what God is doing in and through us as we walk with Him.
The children of Israel in their wilderness wanderings were not so wise. Many times when they went through a trial, instead of moving forward in faith and trusting God, they looked back in longing to the slavery of Egypt. Our minds have a way of making the past look a lot better than it really was. When we find ourselves longingly looking back instead of having forward faith, that the best is yet to come in Christ, it should trigger us to ReFocus on Christ. Paul said it this way in Philippians 3-
13 Brethren, I count not myself to have apprehended: but this one thing I do, forgetting those things which are behind, and reaching forth unto those things which are before, 14 I npress toward the mark for the prize of the high calling of God in Christ Jesus.
It is easy to look back and remember "the good old days" without remembering the hardships. We joke about how our telephones used to have cords and make light of those who don't remember that – but how many of us would give up our iPhones and go back to that. We think of the record, the 8 track, the cassette tape and talk about how good it used to be, but the convenience of the CD, the MP3 and even streaming our songs and tv shows is so easy that I am not sure any of us would return to those good old days! Its ok to remember the good times, but don't let those things keep you from seeing what God has in store for you! My truck has a huge windshield, and a little bitty rear-view mirror because I should spend more time looking in front of me than behind me!
Let's make this personal. Are you more like Abraham, Sarah, Isaac and Jacob? Looking forward to what God has in store for you rather than yearning for what used to be? Or are you more like the children of Israel? Every time a trial comes, you look back longingly for those days before you set out to follow Christ? We are truly living in exciting times with multiple avenues to proclaim the word of God thanks to modern technology and I am not sure I would ever want to go back to the days before WiFi and iPhones. Rather I pray that God gives wisdom to use these things for His Glory as we reach our community for Christ. My desire for myself, my church and all of those reading this devotion is to have "forward looking faith".
Today, lets take some time and ReFocus our hearts and minds on what is in front of us, setting our affections on things above that we may press toward the mark for the high calling of God in Christ Jesus!
---