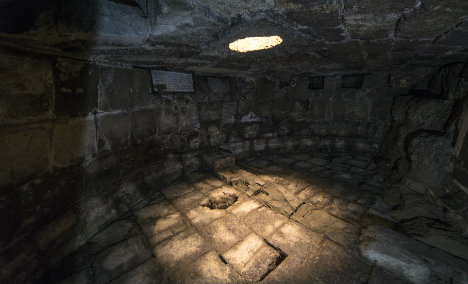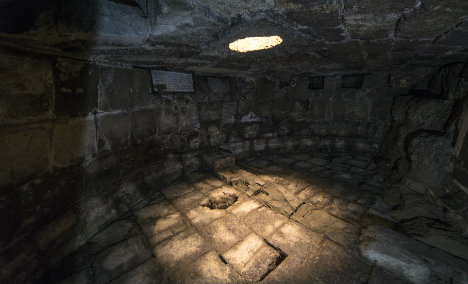 16 At my first answer no man stood with me, but all men forsook me: I pray God that it may not be laid to their charge. 17 Notwithstanding the Lord stood with me, and strengthened me; that by me the preaching might be fully known, and that all the Gentiles might hear: and I was delivered out of the mouth of the lion. 
When Paul penned his final letter to his spiritual son, he was in prison awaiting the disposition of Emperor Nero. We know that soon this great preacher to the Gentiles would give his life in service to his Lord. Toward the end of this letter, he is describing his trial when he writes that "no man stood with me, but all men forsook me". After years of preaching the Gospel, of impacting lives with the truths of Christ, of being surrounded by friends and supporters – in the end, he is alone.
If you could visit the Mamertine Prison, where it is believed he was kept, you would find a dark dungeon – the picture of isolation and loneliness. It was during this time, in this setting, that Paul reveals his source of encouragement that kept the loneliness from setting in. He says that even when all had left him, the Lord was there. Through the presence of Christ, he found encouragement, strength, and hope for deliverance.
Even in his darkest hours, Paul knew that he had not been completely forsaken. The same Jesus that had come to him on the road to Damascus was the same Jesus that was there with him in the prison cell. The Lord stood with Him – speaking to the nearness of his presence (Psalm 139:7-12). The Lord strengthen him – helping him to be content even in these moments of isolation (Phil 4:13). The Lord gave him hope – the assurance that He was still working and would use even this for Paul's good, and God's Glory (Romans 8:28).
Christian, do you feel isolated and alone? Do those four walls seem to be closing? Does it seem that all have forsaken you? Remember the ever-abiding presence of your Savior. Christ promises that He "will never leave thee, nor forsake thee"(Heb 13:5). Rather than give in to loneliness, turn to the One who will strengthen, encourage, and give you hope.
As we ReFocus our hearts and minds on Christ, let us remember the constantly abiding hope we have in Him. Even in the loneliest of times, the light of His love can pierce through the darkness and revive our hearts. And when you stand encouraged in the Lord, reach out to others and share that hope, so that they too may experience the presence of Christ.
---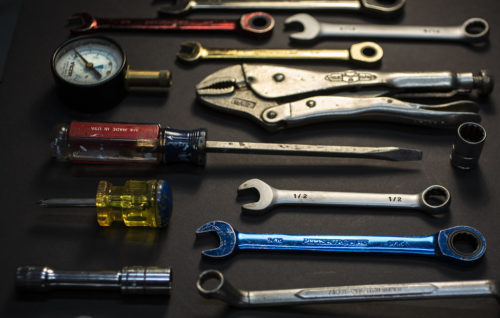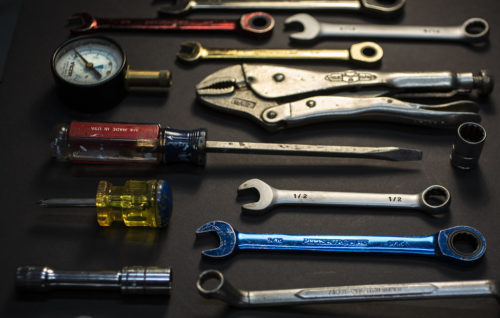 When I was young my father instilled in me a love for fixing things. I remember my favorite toys being tools that I had "liberated" from my dad's tool box! I would spend my days taking things apart to see how they worked and then attempting to put them back together (which meant they probably would never work again!). As I grew older I learned to do all the maintenance on my car and then eventually join the military where I would spend the next 21 years as an aircraft mechanic. I truly enjoy fixing things.
If you were to go to my garage you would find a toolbox filled with different tools: wrenches, sockets, screwdrivers, etc. Some of them are so specific that I purchased them for a specific job, never to be used again. With these tools I have repaired cars, bicycles, lawnmowers, motorcycles and even airplanes. As useful as these tools are, they are just tools. When I have finished a job and am cleaning up, I do not look at my wrench and say "Thank you for fixing my car!" I do not send my hammer a thank you card or praise my sockets. That would be silly. They are just tools whose purpose is found only in the hands of the mechanic.
This reminds me of one of the most humbling truths I have learned in my walk with Christ. When I present the gospel and a lost soul comes to Christ – I am just a tool in the hands of the Master. When I preach the word of God and lives are transformed – I am just a tool in the hands of the Master. When I serve Christ in any capacity it is as an instrument (tool) in the hands of my Redeemer.
A tool finds its significance in its use to the Master. A wrench is just a hunk of metal in the drawer. It can be nice and shiny, well oiled and maintained. But its importance is not how good it looks in the tool box. It is designed to be used by the mechanic to do a job. In other words a tool only finds it purpose when it is in the hands of the mechanic.
How many Christians are missing this important truth? They look good sitting there in the pew; bible open, in their Sunday best, the picture of piety! But we do not find our purpose in the pew. Our significance is found when we get up and get busy doing the will of the Lord. We are the tools that God wants to use to impact those around us! That is our purpose!
Acts 9:15 – "But the Lord said unto him, Go thy way: for he is a chosen vessel (instrument) unto me, to bear my name before the Gentiles, and kings, and the children of Israel:"
A tool is only useful when it is available. Nothing is more frustrating that needing a tool that you do not have. It makes the job much more difficult and takes more time to complete. Many times I have had to use another tool that was not designed for that particular job just to get it done. Though I may be able to use a ratchet as a hammer, it's not as effective and the ratchet may not survive the process!
I wonder how many times God wanted to use me for a specific roll, but I was not available. So He used someone else. This is why Paul encourages us – no he begs us – to be a living sacrifice, available to God for whatever He needs!
Romans 12:1–2 – "I beseech you therefore, brethren, by the mercies of God, that ye present your bodies a living sacrifice, holy, acceptable unto God, which is your reasonable service. And be not conformed to this world: but be ye transformed by the renewing of your mind, that ye may prove what is that good, and acceptable, and perfect, will of God."
A tool doesn't get jealous when another tool is used instead. I have been working on cars and planes for many years. I have used many different tools for many different types of applications. When a hammer is what I need, I grab a hammer. When a 1/2 inch wrench is required, that is what I use. Not one time has a screw driver complained because I used a different tool. Each one has a specific application and is put to use accordingly.
Do we get jealous when God uses another person instead of us? When another preacher comes in and shares the same truths that I have been sharing or months or even years and people respond to their message but not mine…how do I react? Do I get jealous, or am I thankful that the Lord is working? If we will remember who we are and who our Lord is, our reaction will be one of glorifying the Lord – not the tool!
1 Cor 3:5-7 – "Who then is Paul, and who is Apollos, but ministers by whom ye believed, even as the Lord gave to every man? 6 I have planted, Apollos watered; but God gave the increase. 7 So then neither is he that planteth any thing, neither he that watereth; but God that giveth the increase.
But this is where the illustration breaks down. I may not praise my tools for a job well done, but Christ does. There is coming a day for the servants of Christ when we will stand before Him to give an account on how we lived our life. We will be judged on our availability and faithfulness to the Master. Then those faithful servants will hear these words from Matt 25:21… "Well done, thou good and faithful servant: thou hast been faithful over a few things, I will make thee ruler over many things: enter thou into the joy of thy lord."
As we ReFocus our hearts and minds on Christ today let us ask ourselves this question: Am I willing to be a tool in the hands of the Master? As we daily submit our lives to Christ, we will learn to find our significance in Him, strive to be available to Him, and give Him the Glory for all that He does through us and through others!
---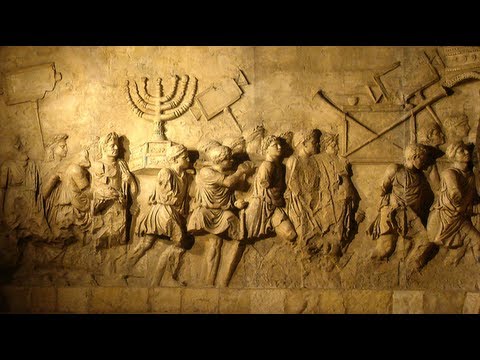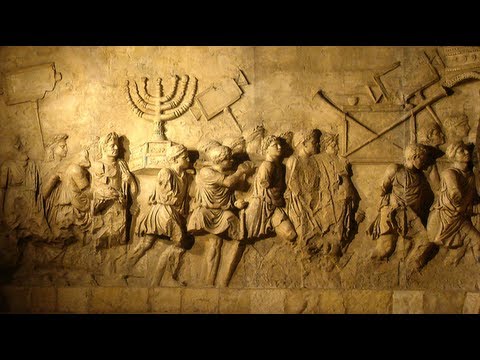 12 And after they were brought to Babylon, Jechonias begat Salathiel; and Salathiel begat tZorobabel:
The last leg of our journey to Bethlehem actually takes us away from Judah. it doesn't take place in the promised land as with Abraham, Jacob, Rahab, or Ruth. There is no king in Judah and the throne of David is vacant. The final group of people that God used to bring about the birth of His only begotten Son is found in the captivity of Babylon.
God promised Josiah that the approaching judgement would not come during his reign because he had a tender, pliable heart toward the word of God. However when Josiah died during a battle in Megiddo this reprieve ended. Jechonias (Jehoahaz in the Hebrew) took the throne and began to lead Judah back into idolatry. He was taken captive by Pharaoh-nechoh and died in Egypt and a puppet king was placed on the throne (2 Kings 23). Not too long after this God rose up the kingdoms around Judah which ended in His people becoming captives of Babylon. While Zorobabel would lead his people back to Judah and serve as Governor of this region under the Persian King Cyrus, the line of David would not regain the kingdom and the throne of David would remain empty until the Son of David, The Messiah would take His rightful place as King of Kings.
Wow…that's a lot of history! So let's translate this into our 21st century lives. What can we learn from this to help us be better followers of Christ today? I think there are at least three things we can take away from our time in God's word today…
1. Repentance brings Mercy – Josiah's example of a tender heart should serve as a reminder of the place of repentance in our lives. When we read the Bible we are faced with a choice…Listen and Obey, Or Turn and Walk Away. Ken Haye from the Wilds Christian Camp puts it this way, "There are just two choices on the shelf: pleasing God and pleasing self." When we choose to take what God's word says, repent of sin and walk in the steps of Christ we will find the truth in Psalm 23:6, "Surly goodness and mercy shall follow me all the days of my life.."
2. Sin brings Judgement – Jechonias, though raised by a godly father, turned away from the Lord when he took the throne. Perhaps he thought that God's grace would bleed over to his reign and he was protected from God's judgment. How many times do we mistake God's long-suffering and mercy for permission to continue in our sin. We must not take His mercy for granted and instead let His long-suffering turn our hearts toward Him.
3. God gives Grace in the Midst of Captivity – As we see with Zorobabel even during the times where we find ourselves captive by the consequences of our sin, God never forsakes us. God is in the business of Redemption and Restoration and when you and I find ourselves captive to sin, we can turn our hearts back to Him and realize the freedom we can have in Christ!
Today as we ReFocus our hearts and minds on Christ let us determine to keep our hearts on God. We must determine to have an attitude or repentance as we walk in His Mercy and Grace. And when we find our hearts drifting from God, may His patience draw us back to His presence.
---