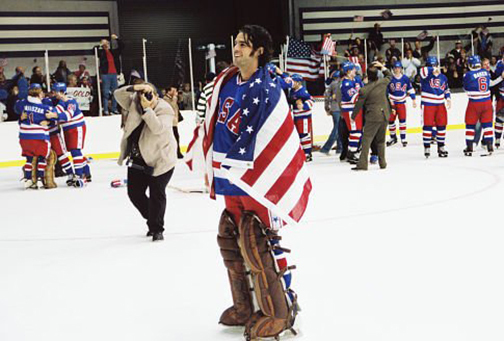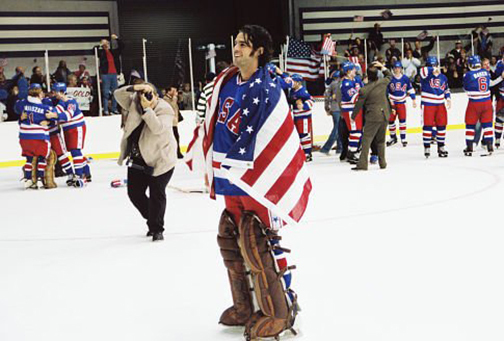 1 John 5:4-5
4 For whatsoever is born of God overcometh the world: and this is the victory that overcometh the world, even our faith. 5 Who is he that overcometh the world, but he that believeth that Jesus is the Son of God?
My favorite sports games to watch are the ones where the underdog comes from no where to win dramatically! I am not a big hockey fan but the 1980 olympic game between the Soviet Union and the United States was a game like that. The American team made up of amateurs defeated the favored Soviet team of mostly pro players which led to a U.S. gold medal. The game has been dubbed the "Miracle On Ice". To overcome impossible odds and experience this kind of victory does feel like a miracle! The awesome thing is that through Christ we can experience a miraculous victory as well!
When we place our faith in Jesus we join the ranks of those who have experienced victory. John says that through Christ we have overcome the world. So what does that look like? How does this impact our lives? What does it mean to be an overcomer?
First it means through Christ we are redeemed from this world of sin that used to control us! We were slaves to this world system and by nature lived in our sinful lust. Then at the cross the blood of Christ was shed for our redemption and when we call out in faith to Him for forgiveness and grace we become His. Our past no longer defines us! We find our meaning in who Jesus is! The problem is that we don't live like it because we haven't stopped living like slaves! We are still living in the past! When the Emancipation Proclamation was signed into law and the slaves were set free many of them went back to their owners and continued to live like they were still in bondage because they didn't know how to live as free men! Their past continued to define them! I am convinced that we are a lot like this, freed from sin but still living like slaves to sin! To be an overcomer means to no longer be defined by the person you were, and find your meaning in the One who has redeemed you!
Second it means that we can live in victory right now! These verses do not say that we will overcome, but that we have overcome! This is the present state that we live, the victory is already ours. So why don't we live like it? Maybe it's because we are so focused on the future when we will no longer experience the presence of sin rather than living in the truth that we no longer are under the power of sin! That is why Paul said in Romans 6:11 that we need to reckon ourselves dead to sin and alive to Christ. He is saying that through Christ we have overcome this world of sin and that we no longer have to live in defeat! If sin is dead to us then it no longer controls us, rather we live unto Christ and in His Victory!
Lastly it means that we can look forward to that day when our faith becomes sight and we stand in the presence of our Savior. At the end of each one of the 7 letters in Revelation 2 and 3 Jesus ends by telling them what was in store for those who overcome through faith, and each of these deal with the future blessings of faithfulness. While the victory is already ours, many of the blessings of this victory will not be enjoyed until we are in His presence!
As we ReFocus our hearts and minds on Christ today remember that through faith in Christ we have overcome the world. This means our past no longer defines us, the power of sin no longer controls us and the future blessing in Christ are awaiting us in heaven. Through Christ we are victorious, let's live like it!
---