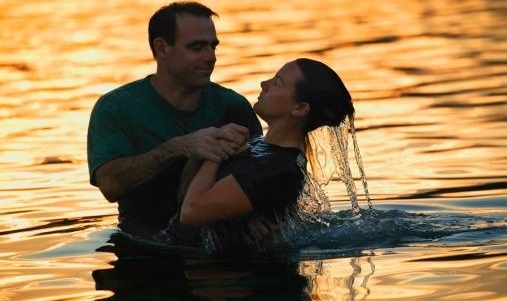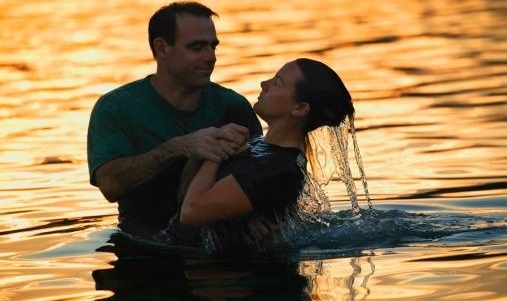 1 John 5:6-8
6 This is he that came by water and blood, even Jesus Christ; not by water only, but by water and blood. And it is the Spirit that beareth witness, because the Spirit is truth. 7 For there are three that bear record in heaven, the Father, the Word, and the Holy Ghost: and these three are one. 8 And there are three that bear witness in earth, the spirit, and the water, and the blood: and these three agree in one.
When we were buying our first home I remember being very frustrated. It seemed like every time I turned around there was something else they needed so the paperwork would be right. Another form, another reference, another signature…nothing seemed to be enough. Even when we were at closing, sitting with the lawyer, there were a couple more things that we needed to have with us to finish the transaction. I was so stressed because it seemed that there was always one more thing! When we moved and went to purchase our new home, the process seemed to go much smoother and when we were finished and they gave us the key to our house I thought "is that it?" Based on our previous experience I couldn't shake the feeling that there was still something more I had to do! I still can see the look on the lawyers face as he smiled and assured me that there was nothing else needed, the house was ours! (or at least would be once we paid off the mortgage!) The person at the bank had done all the legwork for us so we didn't have to!
In 1 John 5:5 we read that it is through faith in Christ that we join the ranks of the overcomers, those who have a relationship with Christ. If you are anything like me you may have found yourself thinking, "sure, but what else do I have to do?" We spend our lives trying to be good enough, to check all the boxes with the hope that one day God would look at our life and say we have done enough to earn heaven. Even once we are saved it is easy to keep thinking this way. Sure we are saved by grace through faith (Ephesians 2:8-9) but I still have to be good enough right? Keep the commandments, put money in the offering plate, go to church, give to the poor. Its like we are waiting to find that verse that says, "Oh by the way, there is one more thing we need from you!"
The reason we are accepted by God is not through anything we have done, but because God has accepted what Christ has done for us! Verse 6 talks about how Jesus came by water and by blood. The water speaks of His baptism which began His earthly ministry. God showed His acceptance of the Son as He said from heaven, "This is my beloved Son, in whom I am well pleased!" (Matthew 3:17) He lived the life that we could not live so that God would accept us through Him! Then on the cross as Jesus died for you and for me, God accepted His sacrifice. His blood that was shed for our redemption. We know this because Christ rose from the grave 3 days later in victory over sin and the grave! Through God's acceptance of the life that Jesus lived and His acceptance of the death that Jesus died, in faith we are accepted by God as well! There is nothing we could do, so Jesus did it for us! All that is of God bears witness to this wonderful truth!
Today as we ReFocus our hearts and minds on Christ let us take a moment and praise Him for what He did for us. He lived the life we could not live, died the death that we deserved so that we could stand before God in faith! Not because of anything we have done, but because of everything that He did!
---