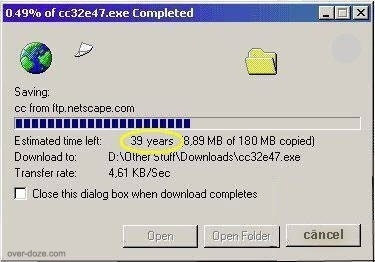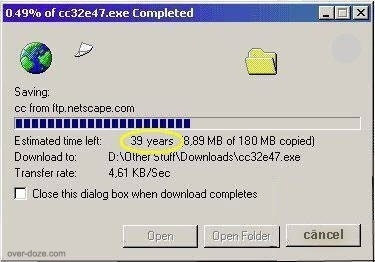 2 Peter 1:5-6 "And beside this, giving all diligence, add to your faith virtue; and to virtue knowledge;  And to knowledge temperance; and to temperance patience; and to patience godliness"
Do you remember dial up internet? Those were the days right! Hearing that iconic sound of the modem connecting. Watching that blue progress bar for a download slowly grow. Having someone yell at you from the other room to get off the internet so they can make a phone call! Wow – memories!
Things have changed a lot over the last 25 years. Internet speed is not the only one of the components of our lives that have sped up over that time. Chik-fil-a has stream lined the drive-thru to make fast food even faster. The abundance of credit cards and loans has made it possible to have what you want without the long process of saving up. It seems as though the ability to wait for anything has been replaced with the ability to have everything…right now! They say patience is a virtue…but it is one that we are in short supply of.
This is why Peter tells us that patience as a vital aspect of our Christian Journey. To be virtuous takes patience, to grow in knowledge takes patience, to be temperate takes patience. None of these things happen over night and no amount of technological discoveries can cause us to become like Christ instantly. If we would conform our lives to the image of Christ…we must have patience. There are at-least two aspects of biblical patience. Forbearance and Endurance. One of these deal with people, the other situations.
Colossians 3:13 tells us to, "Forbearing one another, and forgiving one another, if any man have a quarrel against any: even as Christ forgave you, so also do ye." Forbearance means to "hold back". Rather than responding in anger when we feel offended, we respond in grace. When someone doesn't act or do something the way we would like for them to, rather than be irritated, we come along side of them and bear them up. It responds in forgiveness when we are wronged because that is what Christ did for us.
Endurance puts me in the mind of a race. Hebrews 12:1 says, "Wherefore seeing we also are compassed about with so great a cloud of witnesses, let us lay aside every weight, and the sin which doth so easily beset us, and let us run with patience the race that is set before us." Maybe you have heard it said the Christian life is not a sprint, it is a marathon. Usain Bolt ran the fastest 100 yard dash on record in 9.58 seconds. (I can see where he got his name!) On the other hand, Eliud Kipchoge ran the fastest marathon on record in 2 hours, 1 minute and 39 seconds. Both of these are awesome achievements – but one is a quick burst of speed, while the other takes patient endurance. Endurance in the Christian walk helps us to press on through the trials of this life, as God uses them to mold us into the image of His Son.
Today as we ReFocus our hearts and minds on Christ, may the Lord help us patiently forbear one another and endure the trials of this life. As we forgive, and extend the Grace and Love of Christ to others we are emulating the heart of our Savior. And as we patiently endure the race before us we allow the Holy Spirit to help us be more like Christ. The when this race is finished we can say with Paul, "I have fought a good fight, I have finished my course, I have kept the faith." 2 Timothy 4:7
---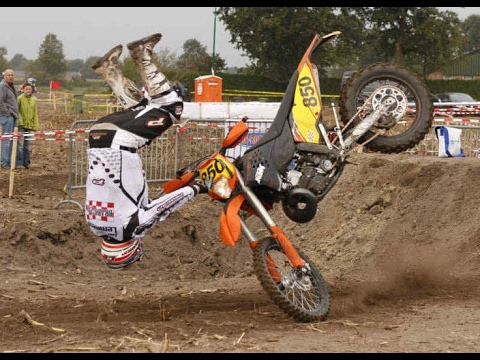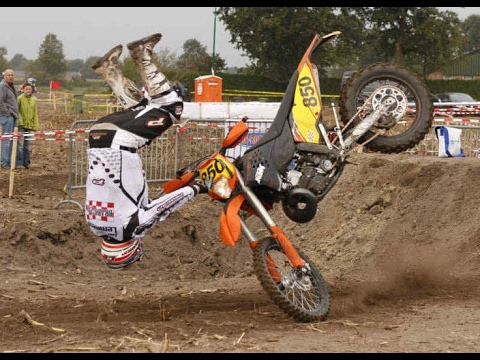 2 Peter 1:5-6 "And beside this, giving all diligence, add to your faith virtue; and to virtue knowledge;  And to knowledge temperance; and to temperance patience; and to patience godliness"
When I was a teenager I had a friend that raced dirt bikes. One day he rode it over to my house and let me "attempt" to ride it. His tutorial included how to start the motor and how to make it go….and that was pretty much it. I mounted the bike, started it, and slowly release the clutch while turning the throttle. As the bike started moving forward I was so excited that I let go of the right hand grip (the location of the throttle), looked back and waved at everyone. What happened next is kind of a blur.
Apparently when I put my hand back, somehow I twisted the throttle fully and the bike went into warp speed. My friends say they started yelling at me to pull in the clutch, let go of the throttle, or at least hit the brakes. I honestly heard none of it. The telephone pole in front of me had my full attention and my hand was frozen solid on the throttle. They say I looked professional as I leaned the bike to miss the pole…until the moment that I straightened in time to impact a tree trunk. The bike came to an abrupt stop but I continued to fly forward. The only thought in my mind was "I just crashed!"
What does this have to do with temperance? Actually quite a bit! The dirt bike was equipped with all the safety features (brakes and clutch) that could have been engaged to prevent this accident. Instead of using them, I allowed the motor to remain unrestrained as it hurdled me at Mach 2.5 toward that tree trunk. Things would have turned out a lot differently if I had "tempered (neutralized)" the power of the engine!
Temperance is self control. It is the act of neutralizing the passions and desires of the flesh rather than allow them to control our thoughts and actions. It doesn't remove their power, it just keeps them from being the driving force in our hearts. This is what Paul is speaking of in Romans 8:13. "For if ye live after the flesh, ye shall die: but if ye through the Spirit do mortify the deeds of the body, ye shall live." Mortify means "to put to death". When we engage the clutch and hit the brakes on our passions it mortifies its power in our lives. This is what exercising temperance looks like.
The lust of the flesh is a powerful motivator and seeks to control our hearts. This can take the form of food, money, sex, and much more. When these passions are allowed to control us, they will lead us to some pretty severe consequences; obesity, bankruptcy, divorce, etc. In and of themselves, these desires are not wrong – as long as they are tempered by the Spirit at work in our hearts. It is when their power remains unrestrained that we find ourselves hurdling toward destruction.
As we Refocus our hearts and minds on Christ, let us determine to practice self-control. This may seem like a daunting task, and maybe you have discovered just how hard this is. In fact, it is more than just hard, it is impossible!….unless we yield to the power of Christ and the leading of the Holy Spirit. It is only through the resurrection power of Jesus that we can put to death the deeds of the flesh and experience what it means to live in the Spirit.
---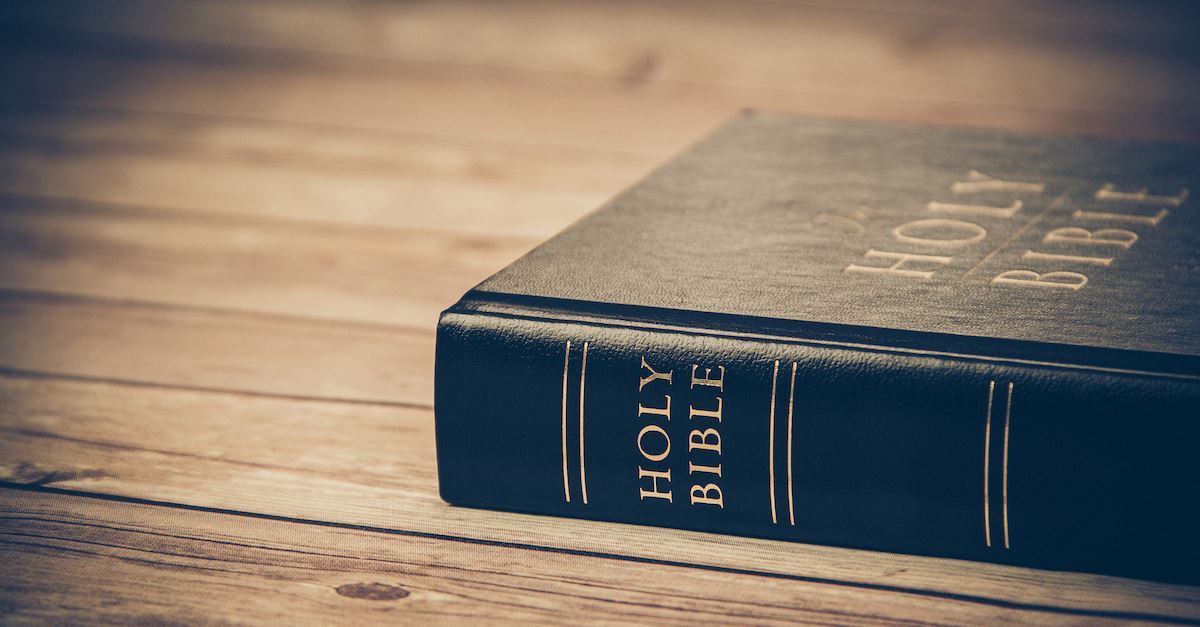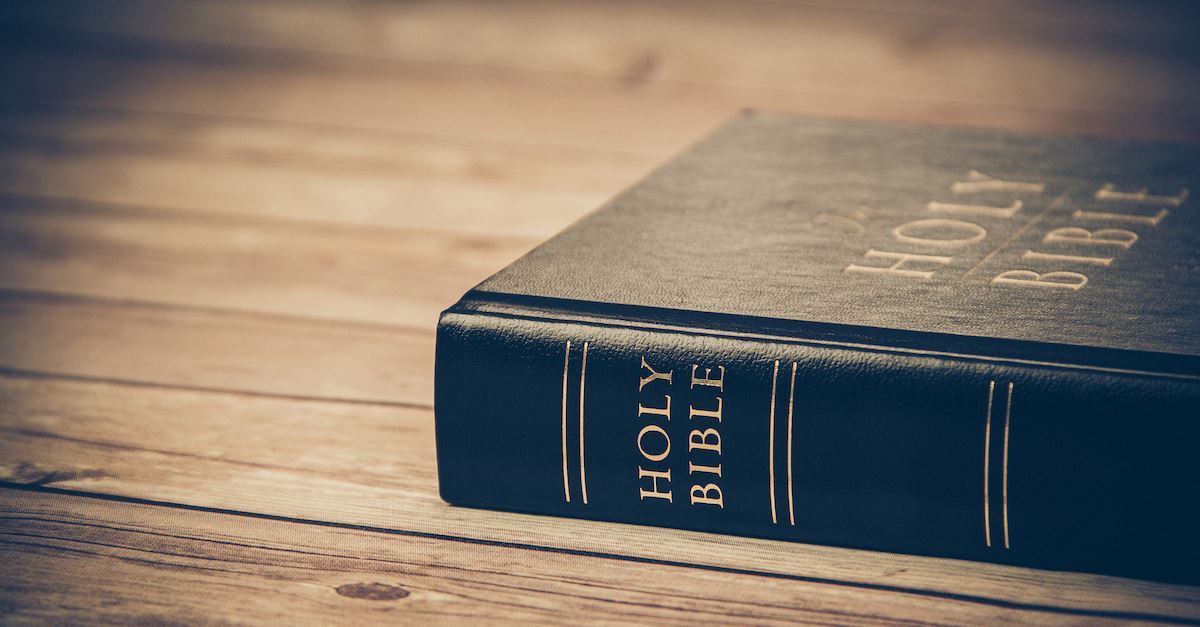 2 Peter 1:5 "And beside this, giving all diligence, add to your faith virtue; and to virtue knowledge."
Mardi Collier, the wife of Ken Collier (the Director of the Wilds Christian Camp), has spent much of her life working in camp ministry. The Wilds has stood for over 50 years to bring Glory to God and help all who passed through their gates grow in their knowledge of Jesus Christ. They do this by saturating all that they do with God's Word.
In an interview that Mardi participated in, she gave us a glimpse into her view on personal devotions. After speaking of her early struggle in having a consistent time in God's Word, she described a spiritual discovery that changed the way she approached reading the Bible. She said, "eventually I realized that the purpose of having devotions was to show my "devotion" to God and to grow in my relationship with Him. That realization changed everything! When I began to look for Jesus and God in the pages of Scripture, I had a hard time putting my Bible down."
Peter tells us in our text verse that while we are striving to be virtuous, we also should be focusing on building our relationship with Christ. As we spend time in God's word we learn more about who He is. And the more we learn about God the more we fall in love with Him. Paul the Apostle, after looking back on all he had accomplished, said "Yea doubtless, and I count all things but loss for the excellency of the knowledge of Christ Jesus my Lord"(Phil 3:8a). While he knew the importance of his testimony and strove to live a life that would bring honor to God, he also knew the importance of growing in the knowledge of his God.
Do you struggle in spending time in God's word daily? Life is busy and there is so much demand on our time that it seems almost impossible to carve out even a few minutes for "devotions". I think most of us want to, but we fail more times than not. And when we do fail, we feel guilty and defeated. Can I encourage you in something? God's love for you does not change based on your performance. As a matter of fact, He knows we are going to struggle. He knows we are going to fail. And He loves us regardless. Maybe we need to consider Mardi's testimony and quick thinking of devotions as a "duty" and more as a "delight". It changes everything when we begin to seek Christ in our bible reading.
Today, as we ReFocus our hearts and minds on Christ, let's seek to grow in our knowledge of God. The Bible is more than just words on a page. It is more than a collection of wise saying or devotional thoughts. It is the very Word of God and reveals to us His great love and mercy. When we read the Bible to grow in our knowledge of our Savior we will find it a hard book to put down!
---