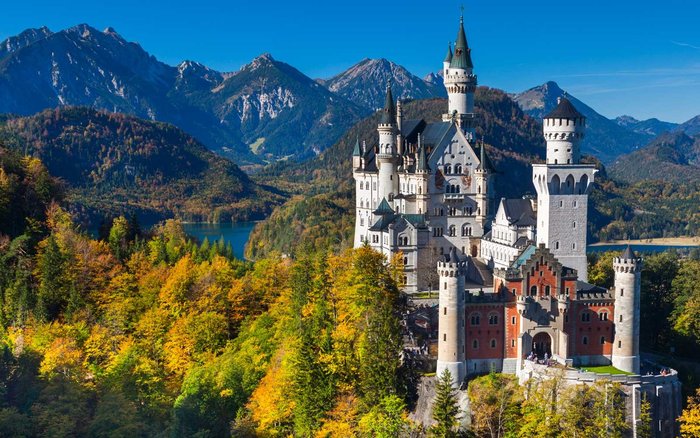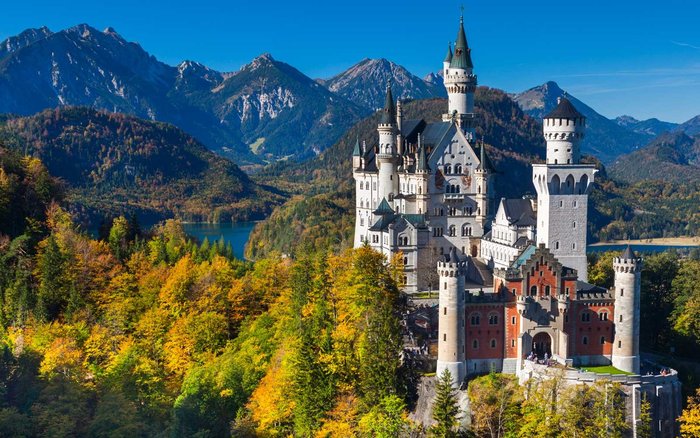 1 John 1:1-3
1 THAT which was from the beginning, which we have heard, which we have seen with our eyes, which we have looked upon, and our hands have handled, of the Word of life; 2 (For the life was manifested, and we have seen it, and bear witness, and shew unto you that eternal life, which was with the Father, and was manifested unto us;) 3 That which we have seen and heard declare we unto you, that ye also may have fellowship with us: and truly our fellowship is with the Father, and with his Son Jesus Christ.
Ok, so I am having a little fun with the title this morning. Today we will begin looking at 1 John with the goal of ReFocusing our hearts and minds on Christ as we get to know him in a deeper and fuller way. In Philippians 3:10 Paul tells us that his goal was to KNOW Christ when he wrote, "That I may know him, and the power of his resurrection, and the fellowship of his sufferings, being made conformable unto his death." John, Paul and the rest of the Apostles were first hand witnesses of Jesus. They experienced Him, and the more they experienced the more they wanted to Know!
Why was it so important to Paul to know more about Jesus? I think it was it was because Paul loved Jesus – and love motivates us to know. Some love football, and this love causes a desire to learn the names of the players, the stats, watch the games and buy the merchandise. We love our spouses and this love motivates us to want to know more about what they like or don't like, what their hopes and dreams are that we might show that love in a deeper, more meaningful way. 1 John is about Knowing Christ!
So where do we begin? By what we already know of course! John starts this epistle by telling us that he was an eye witness of all that Jesus did. He walked with Him, was taught by Him, laid his head on Christ chest at the last supper, was there at the crucifixion, resurrection and the ascension. Look at the phrases he uses: heard, seen, looked upon, handled. And then John says, "it is this that I want to show you, so you can know Christ like I know Christ". John starts by telling us that what he is writing isn't just book knowledge! He has experienced the awesome Grace and Power of Christ and he wants you to know that you can too!
For our 5th wedding anniversary we went to the Neuschwanstein Castle in Germany. It was truly beautiful as we went from room to room through the tour and saw amazing things. I can show you the pictures. I can describe the scenery of the mountains surrounding it. I may even be able to draw such a word picture that you can imagine your self there. But until you stand in that courtyard, see the beauty that surrounds it and walk through the rooms for yourself you will never truly experience it. John says it is his desire, not that we live vicariously through him relying on his experience and fellowship with Christ, but that we come to know Him as John knew Him. To love Him as John loved Him.
Today as we Refocus our Hearts and minds on Christ let us determine that it isn't enough to read about Christ – we must know Him! We should never be satisfied just to hear how God is transforming others lives. Instead may we desire to know him more as He works in our lives and we experience for ourselves the wonderful Grace of Jesus!
---
Hebrews 11:39-12:3
39 And these all, having obtained a good report through faith, received not the promise: 40 God having provided some better thing for us, that they without us should not be made perfect.12 1 Wherefore seeing we also are compassed about with so great a cloud of witnesses, let us lay aside every weight, and the sin which doth so easily beset us, and let us run with patience the race that is set before us, 2 Looking unto Jesus the author and finisher of our faith; who for the joy that was set before him endured the cross, despising the shame, and is set down at the right hand of the throne of God. 3 For consider him that endured such contradiction of sinners against himself, lest ye be wearied and faint in your minds.
As the writer of Hebrews looks back on his "Hall of Faith" something stands out to him. Though they were faithful to the end, none of them lived long enough to see the promise of God fulfilled. But they were still able to press forward and endure all for the promise that they had been given in God. So from Adam forward; all of history, all the promises, all those who followed Christ in faith, marched on toward Calvary. There the promise would be realized, redemption would be won and their faith would be completed.
Then in chapter 12 he moves us from the museum to the arena. All of those who we have been reading about over the last couple of weeks are there in the stands motivating us on as we follow Christ. It is almost like the relay race where runner after runner has finished their lap and passed the baton. Now the finish line is in sight and the baton has been passed to us. Those who have run before us are there cheering us on. Our eyes are set on the finish line – Christ.
13 Brethren, I count not myself to have apprehended: but this one thing I do, forgetting those things which are behind, and reaching forth unto those things which are before, 14 I press toward the mark for the prize of the high calling of God in Christ Jesus. (Phil 3:13-14)
Can you see the beads of sweat as they roll down his forehead? The straining muscles as Paul calls on every last bit of strength he possesses? His eyes were fixed on that goal – on Christ! And at the end of his life as he prepares to cross that finish line he tells his trusted friend Timothy, "I have fought a good fight, I have finished my course, I have kept the faith." (2 Tim 4:7) Just like the Old Testament saints who kept there eyes on the horizon looking toward Calvary, Paul kept his eyes on Jesus as he ran his lap, with the faithful cheering him on as he crossed the finish line and received his reward. Now it is our turn – we have the baton – the goal is before us and all the saints who have gone before us stands as examples for us to just keep running.
Today as we ReFocus our hearts and minds on Christ let us run the race that God has set before us. Just as we have looked at and considered the awesome things that God has done through the lives of those who have gone before us, I like to imagine that these giants of faith are in the stands, on the edge of their seats as we run our lap waiting to see God do the amazing in our lives!
---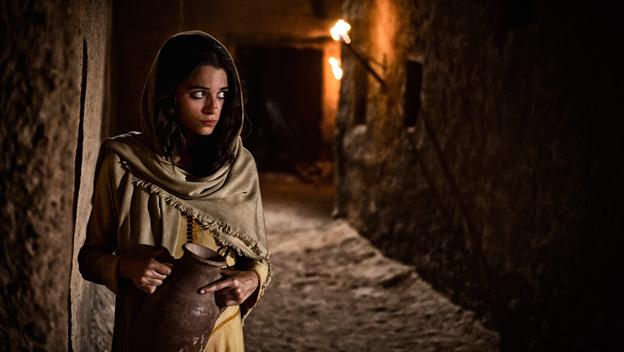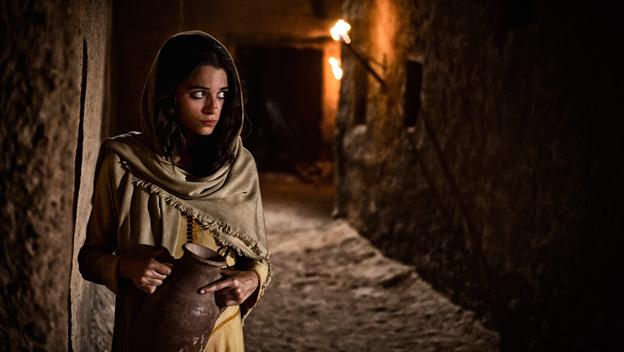 Hebrews 11:31
31 By faith the harlot Rahab perished not with them that believed not, when she had received the spies with peace.
So perhaps you have noticed that there was one example that was skipped as we walked through this chapter together. We hear much about Abraham, Moses, Joshua and the rest of the spiritual giants in the Old Testament. We see how God parted the Red Sea, stopped the mouth of lions, brought the dead to life – awesome things for sure. But what about the simple day to day faith that most of us experience. Simply believing the word of God and faithfully walking with Him? I think that is where Rahab comes in.
We first read of Rahab in Joshua 2 and the very first thing we learn about her is her profession. She was a prostitute. Not exactly the most godly of jobs. As a matter of fact, this is the type of person that we see as the bottom of the barrel, the scum of the earth. We shake our heads and want to cross the street away from them. That's Rahab the Harlot. What did she do that was so special? She believed that God was going to bless His people so she made a decision to place her faith in the God of Israel. She hid the spies, protected them and helped them escape. She hung a scarlet thread out her window and when the walls fell and God gave the victory, she and her family was spared. All that she did was take God at His word and act accordingly. Nothing special – she just had faith.
But that's not the last thing we here about Rahab. In Ruth chapter 4 we find a man named Salmon, the father of Boaz, the father of Obed, The father of Jesse, The father of David. Why is Salmon so special? Look at Matthew 1, you know – the genealogies of Christ. Verse 4 tells us who Salmon's wife was – Rahab the Harlot. So this woman of faith, who simply took God at His word and was spared with her family, is in the ancestry of Jesus. For someone who didn't do anything real special, she sure was used in an awesome way by God!
God uses the ordinary to do the extraordinary, the weak to show His strength, the normal to show His Glory. (1 Cor 1:26-31) God used Rahab the Harlot to bring His Son into the world – simply because she was faithful. Nothing special, maybe even useless in the worlds eyes. Why does God use this type of people? Because there is no other choice other than to point to Him! He gets the Glory and the Honor – and we get the privilege to be the vessel that He uses.
Today as we ReFocus our hearts and minds on Christ remember Rahab. Ordinary, Broken, Sinful Rahab who God used to to Bring His son into the World that we might have redemption. There is no-one that God can not use, not even you or me!
---