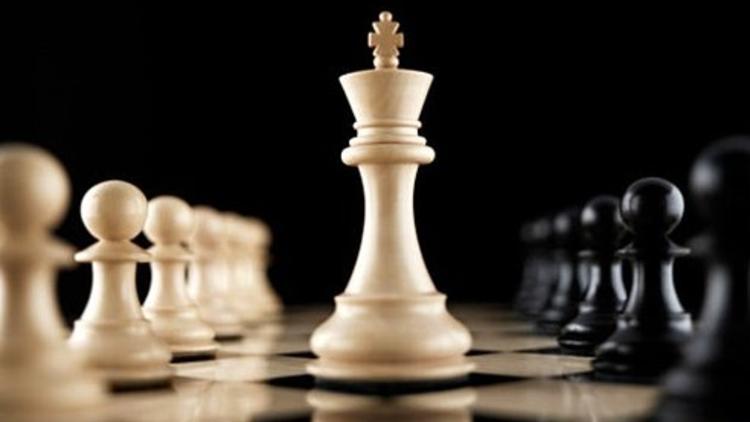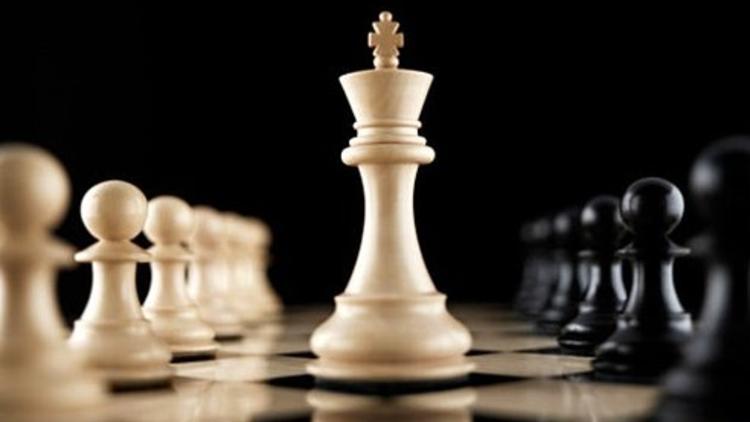 Ephesians 6:10-12
10 Finally, my brethren, be strong in the Lord, and in the power of his might. 11 Put on the whole armour of God, that ye may be able to stand against the wiles of the devil. 12 For we wrestle not against flesh and blood, but against principalities, against powers, against the rulers of the darkness of this world, against spiritual wickedness in high places.
One of my dad's favorite games to play is chess. When I was growing up we would spend many evenings in the living room staring at the board and the placement of our chess pieces trying to determine our next move while trying to anticipate what the other would do next. OK, OK!! I will be honest with you! I spent many hours staring and studying! Dad didn't seem to have to! He always seemed to know what piece I would move and be ready with his counter move. Sometimes he would even let me think I was winning, just so he could see the surprise on my face when I would hear that terrible phrase, "Check-Mate". Game Over! I may have failed to mention that Dad used to play in competitions. I was easy prey for him. But by watching Dad, I learned to play and have actually won one game against him! I remember there was a time when I was playing someone and was losing badly while my dad watched. When it seemed that defeat was inevitable, my dad said, "Let me finish the game for you". I stood up and gave my seat to him and watched as he took a sure defeat and within a few moves had won!
So what does me playing chess with my dad have to do with our passage today? For the sake of this illustration, lets imagine our christian lives as a big chessboard. Rather than kings, queens and rooks – we have families, jobs, and ministries. Across from the table from us is our adversary. On his side of the board are temptations, distractions and compromise. As we move forward with our family to serve and honor God, he counters with distractions to pull your hearts away from God. As we move forward with our jobs to be a witness and to be content with where God has us, He counters with temptations to want more. As we move forward with our ministries, he comes at us with compromise to do things the world's way. It seems every time we make a move, he counters and we here "Check". Now, I want you to imagine that you stand up from the table and God sits down in your place. He begins moving the pieces of your life and as He does you realize that the adversary you have struggled against for so long is no match for your Father.
Have you found yourself here? Trying so hard to get ahead, to do right by your family, to serve God only to find that the struggle is too much. How many of us are trying to move ahead by our own strength and skill while the whole time our Heavenly Father is watching? Paul tells us it is HIS strength that we need. It is HIS power that we need. Our adversary is clever. The word "wiles" in verse 11 talks about strategies. The devil does not sit idly by and allow us to live for Christ unhindered. Instead he has a strategy to ruin your testimony and to hinder the work of God in your life and the lives of those around you. To be able to stand against this we must turn to Him! Scripture tells us to put on the "whole armor or God" and over the next few weeks we are going to study together what that looks like. However, we must start by recognizing that the enemy is too powerful and clever for us – therefore we must stand up from the table and let God sit down and start directing our lives in His strength and wisdom!
Today as we ReFocus our hearts and minds on Christ let us recognize that we are in a very real war. This is not a chess game where we shake hands at the end and go our separate ways. Our adversary wants to destroy us, but when our God is our strength and wisdom we can stand before the devil's strategies through the Grace we have in Christ. And always remember, there is coming that final day when Christ will return and Satan will be defeated once and for all. "Check-Mate"!
---