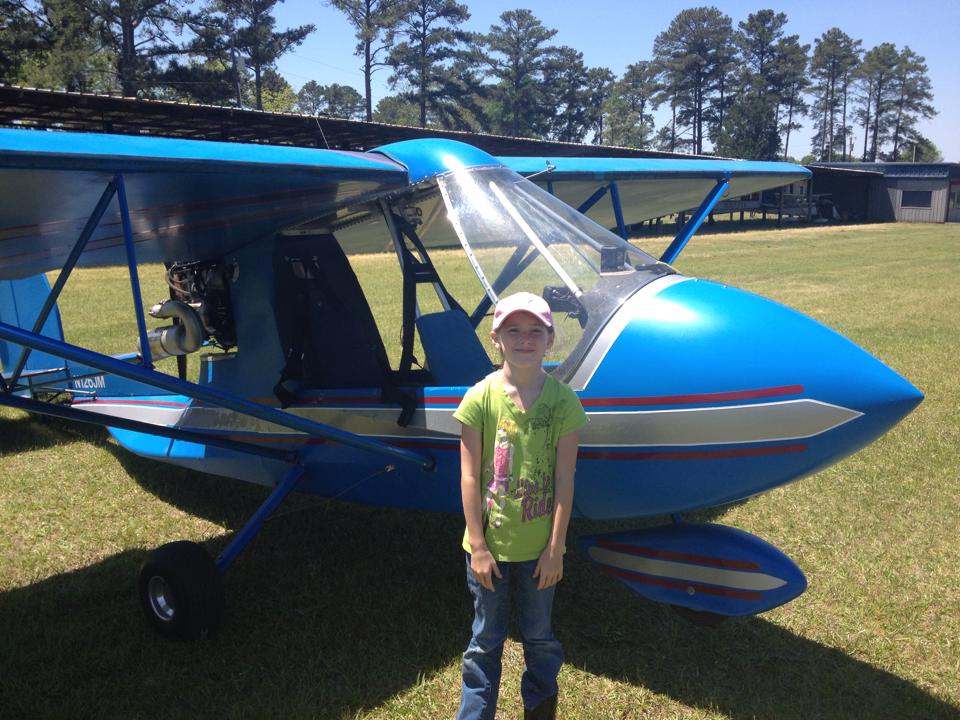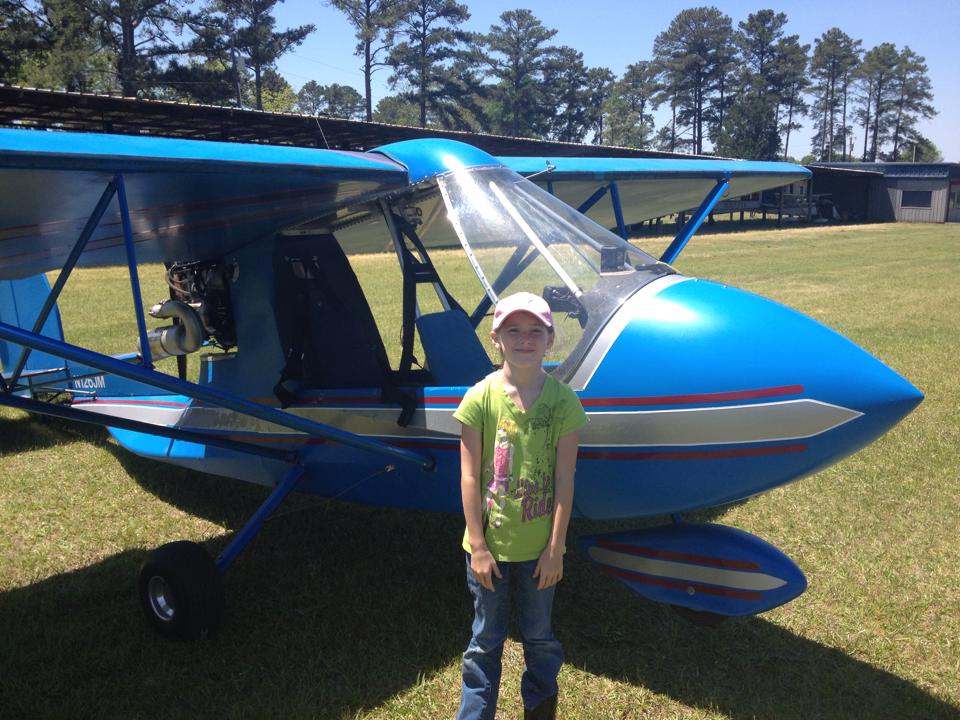 1 John 2:12-14
12 I write unto you, little children, because your sins are forgiven you for his name's sake. 13 I write unto you, fathers, because ye have known him that is from the beginning. I write unto you, young men, because ye have overcome the wicked one. I write unto you, little children, because ye have known the Father. 14 I have written unto you, fathers, because ye have known him that is from the beginning. I have written unto you, young men, because ye are strong, and the word of God abideth in you, and ye have overcome the wicked one.
A few years ago I started taking flying lessons. I still remember the first time that my instructor and I were at the end of the runway and he told me to "go to full power, and at 60 knots pull the stick back". The excitement I felt when I realized that the plane was going up and I was actually flying was almost overwhelming. As I continued in my training I was taught how to do maneuvers, stalls, read instruments, talk to ATC and of course one of the most important lessons, How to Land! Each lesson was designed to help me grow and learn as a pilot and progress in my training. The more I grew, the more I loved flying! And the more I loved it, the more I wanted to share my experience with others. I have been flying for a couple of years now and I still get excited when the wheels leave the ground (and relieved when they touch down again!) I still have a lot to learn as I seek to master the art of flying. I love to share this passion by taking others flying so they can experience what I have experienced!
There is a lot of similarities between this and our walk with Christ. When you come to a saving knowledge of Jesus you begin the process of growing as a Christian. That is what John is taking about in our passage to day. As a new christian we are like excited children as we begin this new relationship with Christ and begin to truly Know God! Then as we grow in our faith and knowledge we learn what it means to fight the good fight of faith as we strive for the Gospel. As we continue to mature as Christians and our love for Him deepens, we should begin to disciple and teach others as we help them grow in their relationship with Jesus.
Here is the paradox of the Christian life – I am all three of these things at the same time. I am still the Child who is excited about the very fact that I know God and am known by Him! I am the young man who strives for the Gospel as I continue to grow in my knowledge of Christ. I am the Father who has experienced the Grace of Christ in my life and I desire to help others to fall in love with Him. No matter how long we have walked with Him we should NEVER STOP GROWING!
Be honest with me for a second. Are you a growing Christians? When you consider the Grace of Christ does it move you to worship and fill you with awe? Are you learning more about Him as you study the Bible and are transformed by the truths in it? Are you investing in the walk of younger Christians, helping them know God and grow in their relationship with Him? This is a pretty good test to let us know if we are truly Growing as Christians.
Today as we ReFocus our hearts and minds on Christ lets ask ourselves, 'Am I a growing Christians?'. Never lose the wonder of redemption! Never stop soaking in the word of God! Never Stop sharing; looking for others who God can use you to help them experience Christ as you have! Remember -Where Growth is there is Life and when we stop Growing, we stop Living.
---
1 John 2:7-11
7 Brethren, I write no new commandment unto you, but an old commandment which ye had from the beginning. The old commandment is the word which ye have heard from the beginning. 8 Again, a new commandment I write unto you, which thing is true in him and in you: because the darkness is past, and the true light now shineth. 9 He that saith he is in the light, and hateth his brother, is in darkness even until now. 10 He that loveth his brother abideth in the light, and there is none occasion of stumbling in him. 11 But he that hateth his brother is in darkness, and walketh in darkness, and knoweth not whither he goeth, because that darkness hath blinded his eyes.
Have you ever been taught to do something without being told why you were doing it? Most of us have. We teach soldiers to march which seems such a waste of time when they want to be training to shoot and fight so they can defeat the enemy when called upon to do so. We teach our children to obey their parents, to clean their rooms and plates, and to be respectful of adults and many of them think it is just their mom and dad exercising their authority for no good reason. However when the soldier goes to war and finds he is not acting alone but is part of a well trained team who works together instinctively then he sees the reason for the long hours spent drilling and teaching them to march as one. As our kids grow they can see the value in their parents instructions as the discipline they were shown growing up has trained them to be people of character and purpose. The reason and heart behind the lessons is not always apparent until something happens in our lives that helps us see the value in the discipline and rules.
John tells his readers that what he is teaching is not a new thing, it is the same commandments that they had learned from the Word of God. But something has happened that is going to let them see God's Word through new eyes. Jesus Christ has come as the light of the world and now through the Gospel we can look at His word, not as a list of do's and don'ts, but as a message of Grace breathed into our lives from God himself! Its the same old commandment seen through new eyes.
Yesterday we spoke about the commandment given in Leviticus 19:18 and then reinforced by Jesus in Matthew 22:29 and then mentioned again by the lawyer in Luke 10:27, to love your neighbor as yourself. The parable that followed in Luke explained that their neighbor was more than the person next door, or across the isle from you in church. He spoke of a Samaritan who showed love and compassion to a Jew. These two groups of people were like oil and water but Jesus says it is in these situations that we have been called to share the Love of Christ! John says that if you walk in the Love of Christ then you walk in His light and your steps are sure. But He also says that hate has no business in biblical Christianity and if you hate then you are still in the darkness, empty of the light of Christ, lost and blind. This is the heart behind the commandment – that we may love as Christ loves! John 1:5 tells us that the light of Christ shines into the darkness and the darkness is overpowered and defeated. Do we see hate in the lives of people who claim to be Christians? Yes. How can that be? It is not my place to determine whether or not a person is truly saved, but what I do know is Darkness and Light cannot exist in the same place. It does make me question if that person truly Knows Christ!
Today as we ReFocus our hearts and minds on Christ we must examine our hearts for any seed of hate. If Christ, who is our example, loved us when we were His enemies enough to die on the cross for us, the we must love as He loves. That means our brothers, our neighbors, our enemies – there are no exemptions to who we should share the Love of Christ with as we see the world through His eyes!
---
1 John 2:3-6
3 And hereby we do know that we know him, if we keep his commandments. 4 He that saith, I know him, and keepeth not his commandments, is a liar, and the truth is not in him. 5 But whoso keepeth his word, in him verily is the love of God perfected: hereby know we that we are in him. 6 He that saith he abideth in him ought himself also so to walk, even as he walked.
According to researchers, those who claim to be Christians make up just over 30% of the earths population. With the current count of residents on earth at 7.6 billion (with a b) people, (If my calculator is right…) that makes the Christian population on earth well over 2 billion! Bringing it in a little – the USA is made up of 71% of those who claim Christianity which means over 230 million "Christians" here! Bringing it in even further – 39% of Georgia residents say they are Christians which adds up to over 4 million! I do understand that this includes all denominations and other groups who loosely claim to be of Christ – but you have to admit that is a lot of people either way!
I hope I didn't lose you in all of those statistics! I know that was my least favorite class in college. I simply wanted to drive home the fact that there are a lot of people who claim to follow Christ in this world. Then why is it that our world seems to be so pagan? What impact are these "christians" making? You look at the book of Acts and see how a very small group of people who followed Christ were used to turn their world upside down (Acts 17:6), so you would figure that the more Christians the greater the impact. Sadly according to these numbers that just isn't the case. So we must ask ourselves why. The answer is not a pleasant one. Many who claim to be Christians do not know Christ, and we can see this as we consider our passage for today.
John tells us that the proof of whether or not we truly know Christ is seen in our lives. Do we live what the Bible says? Lets break it down ever further to help us grasp what is being said here. Jesus was asked what the greatest commandment was and His answer was to Love God and Love your Neighbor. He even said that the rest of the law and the prophets hang on these two!(Matthew 22:34-40) So If we truly Love God with all our heart, soul, and mind then we will do what He says. If we truly Love our Neighbor as ourselves then we will not be tempted to commit sin against them, rather we will seek to serve and support one another. This is the litmus test to know if we truly Know Christ. Does that mean that we have to be perfect and sinless? Thankfully no since that is impossible thanks to the sin nature that we still battle. But it is the battle that shows whose side we are on!
If we are going to say we are followers of Christ then our walk needs to back up our talk. Jesus is our example and if we are going to live as He lived, love as He loved and see others come to God and watch Christ transform their lives then we must live out our faith as we live out His Word! In this God's love is "perfected" (genuine and real!) in our lives and then we will KNOW we are in HIM!
Today as we ReFocus our hearts and minds on Christ let us ask ourselves; If we claim to Know Him, does our walk back up our talk? Do we Battle the flesh or give in to our sin? Is your desire to live as close to His word as you possibly can, to walk as Christ walked, and to see your life changed by the Gospel? Are we ready to let God use us to turn our world upside down as we follow Christ?!
---