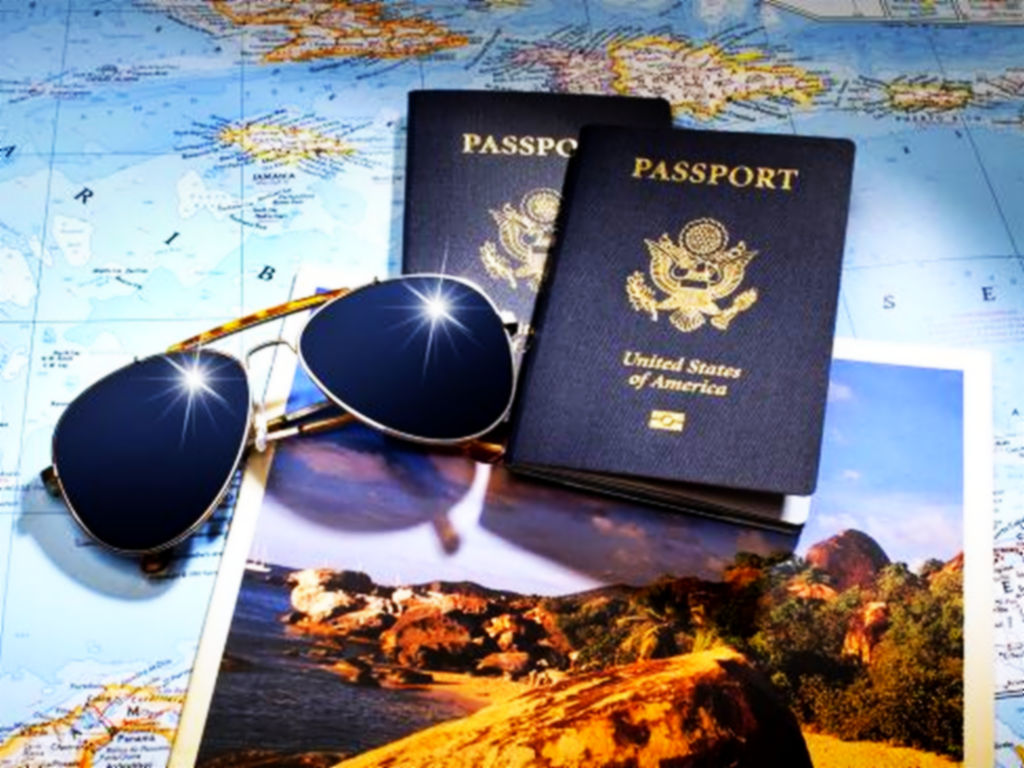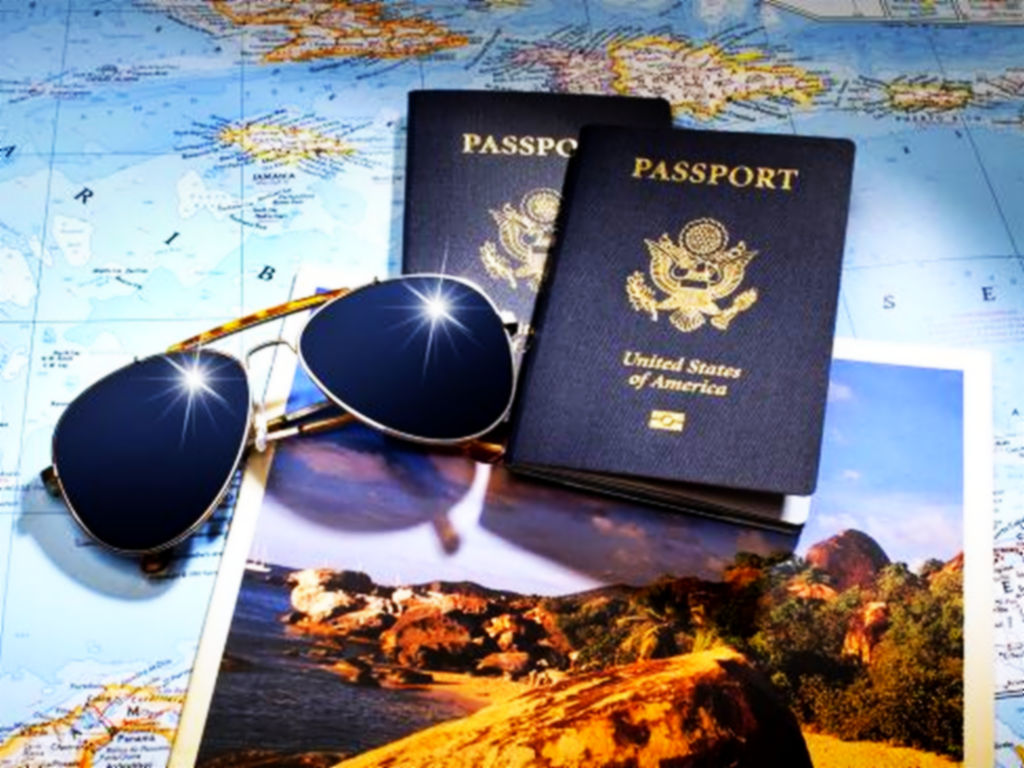 1 John 4:4-6
4 Ye are of God, little children, and have overcome them: because greater is he that is in you, than he that is in the world. 5 They are of the world: therefore speak they of the world, and the world heareth them. 6 We are of God: he that knoweth God heareth us; he that is not of God heareth not us. Hereby know we the spirit of truth, and the spirit of error.
Over the years I have had the opportunity to travel to many different countries. The very first thing that I would attempt to do is learn some key phrases in their language. Yes, No, Please, Thank You, Hello, Goodbye, and a few numbers would normally get me by and give the natives some entertainment as I tried to communicate with them. There were more than just language barriers though. Their culture is different. Their outlook on the world is different. Their toilets are different! (If you have ever been to Germany you know what I mean!) To a person who is a citizen of that country this is all normal, but to us who are visiting it can be a bit confusing! It is difficult not to look at their way of life as backwards and our way of life as the right one! It is a prideful attitude that has caused problems for many travelers!
Do you see where I am going with this one? Scripture tells us that followers of Christ are citizens of heaven (Philippians 3:20) which means that this world is no longer our home. When we follow the Bible we find ourselves at odds with the culture of this world. It is no wonder that the world hates us and rejects us! We are outsiders who are speaking a different language and living a different lifestyle! Our values and hopes are different. We do not fit in so the world at best tolerates us, and at worst persecutes us. A biblical world-veiw is foreign to a world that finds sinfulness as normal. This is where my illustration breaks down because the Christian world-view is the right one! It is not a prideful thing. It is simply proclaiming the how much greater our God is than anything this world has to offer.
John says in verse 4 "greater is He that is in you, than he that is in the world". This is teaching that He is better in every conceivable way than anything that his world can give. What sin is it that calls your name day in and day out? Our God is greater! What heartache is it that keeps you up at night? Our God is greater. What desire is it that always seems to be just out of your reach? Our God is greater! Only He can satisfy, only He can comfort, only He can give you meaning – because He is greater! And until the day that He calls us home we are to be His ambassadors here in this world as we proclaim How Great is Our God!
Today as we ReFocus our hearts and minds on Christ we must remember we are not home and we are not meant to fit in. Instead we are to live to show the world how much better Christ is than anything this world can give them. And remember, whatever it is that you are facing today – God is Greater!
---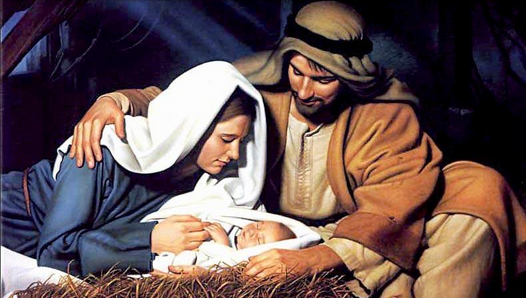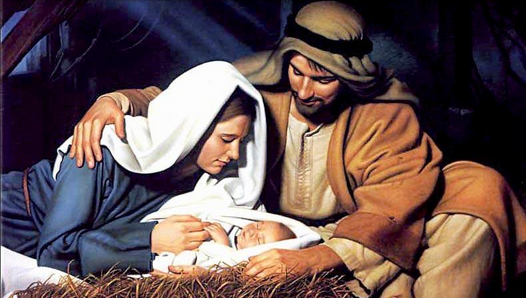 1 John 4: 1-3
1 Beloved, believe not every spirit, but try the spirits whether they are of God: because many false prophets are gone out into the world. 2 Hereby know ye the Spirit of God: Every spirit that confesseth that Jesus Christ is come in the flesh is of God: 3 And every spirit that confesseth not that Jesus Christ is come in the flesh is not of God: and this is that spirit of antichrist, whereof ye have heard that it should come; and even now already is it in the world.
What sets Christianity apart from other religions? Have you ever wondered that? There are some that teach that all religions are essentially the same and are valid paths to God and therefore there is no right or wrong one. Is that true? Unfortunately for all who have been deceived by false religions, no. The Bible is very clear that there are not many paths to God, only one. Jesus said "I am the way, the truth, and the life: no man cometh unto the Father, but by me" (John 14:6). There are many things that make biblical christianity exclusive and set it apart from all other religions. We don't have the time to list them all today so lets focus on just two of them.
The First is the incarnation of Christ. Jesus becoming a man. To be fair, there is one other major world religion that teaches incarnation and that is Hinduism. They teach that their god (Vishna) was or will be incarnated 10 different times in ten different forms: a fish, a tortoise, a boar, a man-lion, as Parasurama, as Ramachandra, as Krishna, as Buddha, and some day as Kalki. Each one supposedly came for a different reason (one came in response to a flood! sound familiar?) and these stories are fanciful and full of mythological content! None of them came to bring salvation to all who believes! Only the Bible teaches that God's only Son came to this word to be born of a virgin, live a sinless life so that He could be the sacrifice that would redeem the souls of men! And John tells us that those who deny the incarnation of Jesus are ani-christ! Jesus becoming man makes Christianity exclusive!
The Second is the resurrection of Christ. Here in just a few days we will be celebrating this event, that three days after He shed His blood on the cross and died for the sin of mankind, Jesus rose from the grave! The founders of each other major world religions are dead and many of them you can go and visit their graves. Only the tomb of Christ is empty. Paul tells us in 1 Corinthians 15 that this event is not just important – he says that without the resurrection we are hopeless! If Jesus is still in the tomb then He was nothing more than a good teacher that was here to help us live moral lives and there is nothing past the grave that He can do for us! But in verse 20 he says, "But now is Christ risen from the dead, and become the firstfruits of them that slept!" The truth of the resurrection of Christ makes Christianity exclusive!
It is faith in Christ – not just that God became a man and died on the cross for you and for me, but that He also rose from the grave – that brings salvation! Romans 10:9 says "9 That if thou shalt confess with thy mouth the Lord Jesus, and shalt believe in thine heart that God hath raised him from the dead, thou shalt be saved." And as the apostle Peter proclaimed before the council in Acts 4:12, "Neither is there salvation in any other: for there is none other name under heaven given among men, whereby we must be saved." Sounds pretty exclusive to me!
Today as we ReFocus our hearts and minds on Christ let us be wary of all those who claim to speak for God but deny the incarnation and the resurrection. These are anti-christ and the enemies of the truth. There is one way to God – through His Son – and may we boldly proclaim this truth that all may here and know that there is salvation in the name of Jesus!
---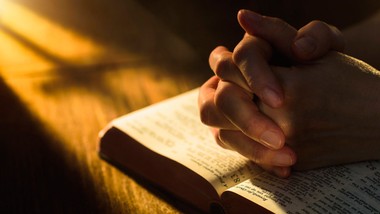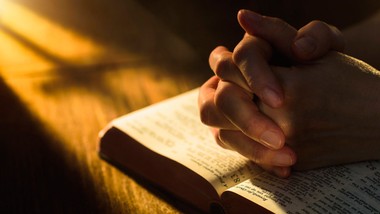 1 John 3:22-24
22 And whatsoever we ask, we receive of him, because we keep his commandments, and do those things that are pleasing in his sight. 23 And this is his commandment, That we should believe on the name of his Son Jesus Christ, and love one another, as he gave us commandment. 24 And he that keepeth his commandments dwelleth in him, and he in him. And hereb

y we know that he abideth in us, by the Spirit which he hath given us.
How do you pray? Some sit down with their "grocery list" and read through it as they bring to God all the things they would like to see Him do in their life and the lives of those around them. Some see prayer as a spiritual exercise – one more box to check to makes sure they are doing all that God has told them to do. Some simply see prayer as a good luck charm, thinking that if they pray for it then maybe God will help them realize their desires. Is there anything wrong with bringing our requests to God? No – Philippians 4:6 tells us we can bring our requests to God. Is praying something that we are supposed to do? Yes – throughout scripture we are told to pray (Matthew 5:44, Romans 12:12, Colossians 4:2, 1 Thessalonians 5:17 to name a few). However prayer is much more than bringing a list before God. Prayer is much more than a command. When we come before His throne, kneeling in His presence, confronted with His power and our own need, Prayer becomes so much more. Prayer becomes worship!
John gives us a couple of ingredients to help us as we come to God in prayer. We can have confidence in God when we keep his commandments and the first is Faith in Christ. During the aftermath of the 9-11 terror attacks there was a call for prayer across the world. Prayers went up to false gods that fell on deaf ears. The object of our faith does matter! Without faith in Christ we have no access to the Father until that prayer is cried out to place our faith in Christ for salvation. The second commandment is to love one another. It may seem like John is repeating himself as he mentions that we are to love again, and that is because he is. In Matthew 22:37-40 Jesus tells us that the entire law, every commandment is summarized in two commandments – to love the Lord with all your heart soul and mind (Deuteronomy 6:5) and to love our neighbor as ourselves (Leviticus 19:18). This is so important that Jesus tells us in Matthew 5:23-24 that if we come before God and realize that there is something between us and another that before we can worship we must first go and reconcile with them.
When we place our faith in Christ, and live out His love to others we can come to God in confidence through prayer, knowing that we dwell in Him, and He dwells in us. Don't skim over that truth! The God of the Universe, The Redeemer of your soul, The all-powerful, all knowing, ever present God dwells in you. And when we kneel before Him in prayer with the realization of who He is – then your prayer ceases to be a list of desires, but a time of worship!
Today as we Refocus our hearts and minds on Christ let us learn what it means to prayerfully worship our Savior. When was the last time you knelt in His presence just to praise him? Try this, spend some time with God today and don't ask for anything – simply worship!
---