1 John 4:17-21
17 Herein is our love made perfect, that we may have boldness in the day of judgment: because as he is, so are we in this world. 18 There is no fear in love; but perfect love casteth out fear: because fear hath torment. He that feareth is not made perfect in love. 19 We love him, because he first loved us. 20 If a man say, I love God, and hateth his brother, he is a liar: for he that loveth not his brother whom he hath seen, how can he love God whom he hath not seen? 21 And this commandment have we from him, That he who loveth God love his brother also.
I just did a google search for the greatest fears that people have today. I know this isn't the most scientific way of doing it, but its all I had! There are a lot of things that we are afraid of! Spiders, snakes and bugs were on many of the lists! Public speaking and crowds were there too. A lot of them had the fear of falling or flying. But one fear that was on most of the lists and one of the most debilitating is the fear of rejection. Almost all of us can relate to this one. We replay conversations over and over in our mind wishing we could take some of those words back and wondering what the other person thinks of us now. We keep to ourselves or to people we are comfortable with rather than risking interaction with someone who might reject us. I watched one person who was so nervous but wanted to give a gospel tract at a McDonald's drive through. By the time he worked up the courage he threw it the tract through the window when the person wasn't looking and drove off, forgetting to get their food! We like to ask the question "But what if…"! But what if they think I am strange? But what if they laugh at me? But what if I am not good enough for them!?
Many don't go to church because of these questions. But what if I'm not dressed right? But what if I don't look or talk like them? But what if I don't know the songs? But what if they see that I don't have anything to go in the offering plate? But what if I just don't fit in? And why do they ask these questions? Because many of them have been rejected at churches and they just can't face that again. If they aren't good enough for God's people then what hope do they have when faced with God himself? If that is you today I want to give you some encouragement. I have been in church for many years, most of this time serving in the ministry and I can attest to the fact that all of us, even the people sitting in the pews, are struggling. Some of us with plastic faces just trying to fit in because we are so afraid if we let our cracks show – we will be rejected. I know I struggle here and I am pretty sure I am not the only one.
So where is the encouragement I promised? It is in verse 19 of our text today, as a matter of fact really in the last 5 words of this verse, "because He first loved us". Why can we come before God and cry out to Him for salvation? Because He loved you first! Why can you come boldly before God in prayer? Because He loved you first! Why can we as Christians stand before God in the judgement that is to come? Because He loved you first! This love casts out fear of rejection, the torment that our hearts go through as we ask "but what if…". This love draws us to love Him, and if we truly love Him then we will love those He loves as well! There is freedom in the realization that there is nothing I can do to make God love me because He loved me first!
Today as we ReFocus our hearts and minds on Christ may we consider this truth. God loved me first, and because of His love that was demonstrated on the cross we can come to Him and know that He will not turn us away! May we learn to do that the next time someone walks in our church who looks different than we do as we demonstrate His love for them though our lives!
---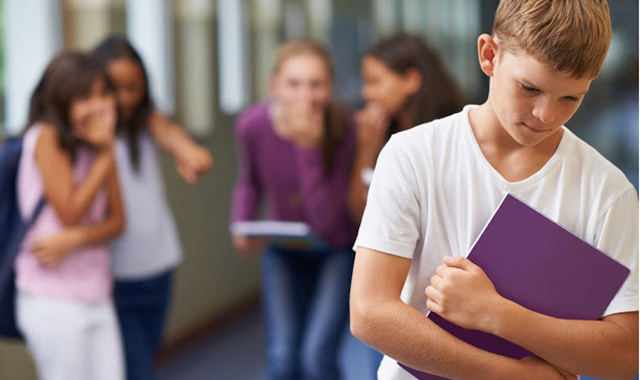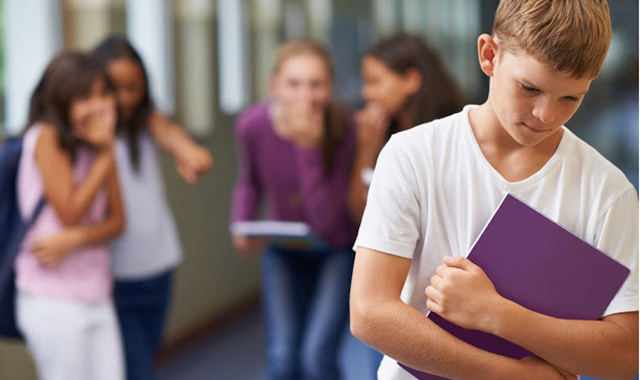 1 John 4:11-16
11 Beloved, if God so loved us, we ought also to love one another. 12 No man hath seen God at any time. If we love one another, God dwelleth in us, and his love is perfected in us. 13 Hereby know we that we dwell in him, and he in us, because he hath given us of his Spirit.14 And we have seen and do testify that the Father sent the Son to be the Saviour of the world. 15 Whosoever shall confess that Jesus is the Son of God, God dwelleth in him, and he in God. 16 And we have known and believed the love that God hath to us. God is love; and he that dwelleth in love dwelleth in God, and God in him.
For many years I had the opportunity to serve as a youth pastor in the churches we joined as the military moved our family from base to base. As I worked with these aspiring adults my thoughts would often go back to my own experience as a teen. I can remember only one time ever being invited to a youth group meeting and that was only because one of the boys wanted to fight me after the service. I would watch those in school who claimed to know Christ and what I saw had little to do with the Love that John describes. I wasn't good enough to be in their group, so I never went to church. Do you know where I found acceptance? With the crowd of kids who skipped school, rebelled against authority and would spend their weekend drinking and partying. Why is it that it is easier to gain acceptance with those who are of the world than with those who are of Christ? I think part of it has to do with the truth that we forget how important the role is that God has called us to.
Verse 12 tells us that "no man hath seen God". Even Moses was only allowed to look at God's back as His glory passed before him. John 1:18 tells us that Christ revealed to us the unseeable God as He walked among us for His time on this earth, and now in the rest of verse 12 we see that it is our turn. He has given us His Spirit (verses 13) and now the God of the universe dwells in those who have accepted Christ as Savior. In our lives we are to testify (tell others) of His amazing love and forgiveness through Jesus. We are to confess (to proclaim publicly) who He is and what He has done for you and for me! I want you to listen (read) very closely to what I am going to say (type) next…are you ready? Once you know this you cannot un-know it and will be forced to make a decision about how you will respond! One last chance…Ok, you asked for it. Christian, people are forming their opinion about God though watching you. There you have it. You know it now! What are you going to do about it?
I used to tell my teens that they may be the only bible some people ever read! As people watch your life, how you live out the gospel, they are looking to see if what you have is better than what they have in the world. Do you have hope? Do you truly Love God? Do you love those who are lost in sin whom Jesus came to redeem? I can't help but wonder how my teen years could have been different if one Christian had of shown me the Love of Christ? Would I carry fewer scars from the sin that I fell into? Would I look back on my younger years filled with Joy rather than regret? I praise God that He never gave up on me and I can stand before Him now scarred but forgiven, broken yet whole, a servant of Christ rather than a slave of this world and by God's grace I will live in such a way, love in such a way that others will look at my life and want to know who my Savior is!
Today as we ReFocus our hearts and minds on Christ remember you are being watched! Hopefully not in a creepy way, but by those who have been beaten and broken by this world and now they want to know if they can have hope in Christ – will your life show them the hope and love that they are so desperate for?
---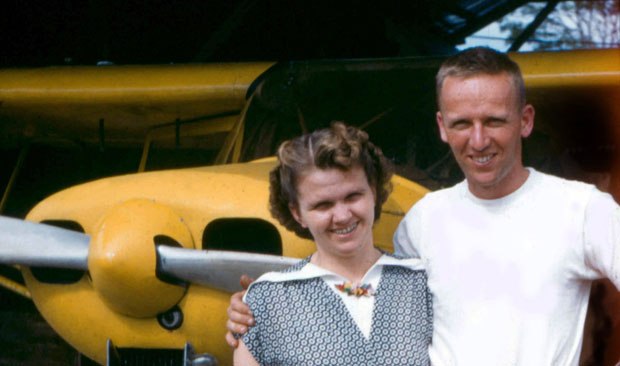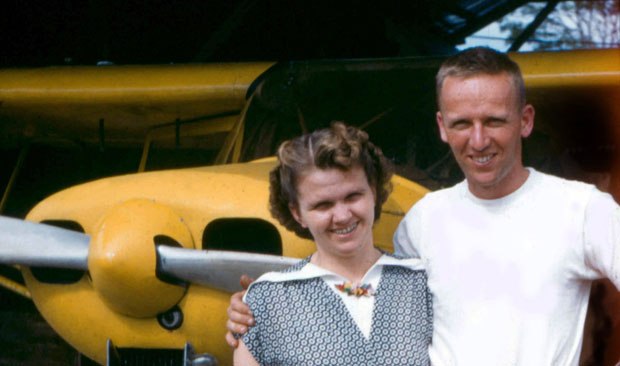 1 John 4:7-10
7 Beloved, let us love one another: for love is of God; and every one that loveth is born of God, and knoweth God. 8 He that loveth not knoweth not God; for God is love. 9 In this was manifested the love of God toward us, because that God sent his only begotten Son into the world, that we might live through him. 10 Herein is love, not that we loved God, but that he loved us, and sent his Son to be the propitiation for our sins.
The teacher in an adult-education creative-writing class told her students to write "I love you" in 25 words or less, without using the words "I love you." She gave them 15 minutes. A woman in the class spent about ten minutes looking at the ceiling and wriggling in her seat. The last five minutes she wrote frantically, and later read them the results:
"Why, I've seen lots worse haridos than that, honey."
"These cookies are hardly burned at all."
"Cuddle up-I'll get your feet warm."
What if you were given this assignment? How would you say I love you in 25 words or less? God did it in one! Calvary! His love was expressed to us through the death, burial and resurrection of Christ. This speaks to our most basic desire! There have been many studies about the need that we have to be loved – each one coming to the same conclusion; we are created to require it and without it we suffer in many ways.
I want you to go back and read verse 10 again and let those words sink in. His love doesn't dependent on our love toward Him. This is the essence of agape. I have mentioned that there are a few different words in the greek that are translated as love. There is the word "storge" which is family type love. It says "I love you because it is natural for me to". There is the word "phileo" which speaks of friendship. It says, "I love you because you love me." The next word is "eros" which is where we get the English word erotic. This is self serving, passionate love that says, "I love you because of what you can do for me". Then there is "agape" love which is self-sacrificing and describes the love that God has for us. This one says, "I love you whether you love me or not!" Before Jesus came there were very few instances where the word agape was used – the greek culture really didn't have a use for this kind of thing! Then when Christ came and showed us what the Fathers love truly looks like – it could only be described as agape!
By becoming the means of our forgiveness (propitiation) Jesus became the eternal illustration of God's love. Romans 5:10 tells us that God made the way for us to be forgiven while we were the enemies of God. I think of young missionaries who go to the foreign field which great aspirations of seeing folks turn to God, only to land and find that they were not wanted there. I think of Jim Elliot, Nate Saint and the rest of their team as they landed their plane on the beachhead to go in and show these savage natives the love of Christ, only to be martyred by the ones they had come to reach. Isn't it amazing to think of how God sent His Son to pay the price of our sin even though we were His enemy. He loved us anyway!
Today, as we ReFocus our hearts and minds on Christ let us consider just how awesome His love is. To imagine that God would love those who curse Him, who martyr His servants, who stand as the enemy of God against all that is biblical and right should cause us to consider our own attitude toward those who would be our enemy. Maybe God is calling you today to be His living illustration of the Love that God has for them!
---