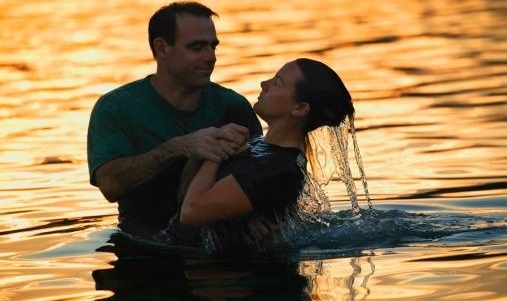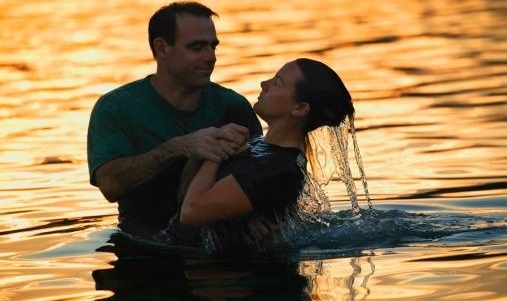 1 John 5:6-8
6 This is he that came by water and blood, even Jesus Christ; not by water only, but by water and blood. And it is the Spirit that beareth witness, because the Spirit is truth. 7 For there are three that bear record in heaven, the Father, the Word, and the Holy Ghost: and these three are one. 8 And there are three that bear witness in earth, the spirit, and the water, and the blood: and these three agree in one.
When we were buying our first home I remember being very frustrated. It seemed like every time I turned around there was something else they needed so the paperwork would be right. Another form, another reference, another signature…nothing seemed to be enough. Even when we were at closing, sitting with the lawyer, there were a couple more things that we needed to have with us to finish the transaction. I was so stressed because it seemed that there was always one more thing! When we moved and went to purchase our new home, the process seemed to go much smoother and when we were finished and they gave us the key to our house I thought "is that it?" Based on our previous experience I couldn't shake the feeling that there was still something more I had to do! I still can see the look on the lawyers face as he smiled and assured me that there was nothing else needed, the house was ours! (or at least would be once we paid off the mortgage!) The person at the bank had done all the legwork for us so we didn't have to!
In 1 John 5:5 we read that it is through faith in Christ that we join the ranks of the overcomers, those who have a relationship with Christ. If you are anything like me you may have found yourself thinking, "sure, but what else do I have to do?" We spend our lives trying to be good enough, to check all the boxes with the hope that one day God would look at our life and say we have done enough to earn heaven. Even once we are saved it is easy to keep thinking this way. Sure we are saved by grace through faith (Ephesians 2:8-9) but I still have to be good enough right? Keep the commandments, put money in the offering plate, go to church, give to the poor. Its like we are waiting to find that verse that says, "Oh by the way, there is one more thing we need from you!"
The reason we are accepted by God is not through anything we have done, but because God has accepted what Christ has done for us! Verse 6 talks about how Jesus came by water and by blood. The water speaks of His baptism which began His earthly ministry. God showed His acceptance of the Son as He said from heaven, "This is my beloved Son, in whom I am well pleased!" (Matthew 3:17) He lived the life that we could not live so that God would accept us through Him! Then on the cross as Jesus died for you and for me, God accepted His sacrifice. His blood that was shed for our redemption. We know this because Christ rose from the grave 3 days later in victory over sin and the grave! Through God's acceptance of the life that Jesus lived and His acceptance of the death that Jesus died, in faith we are accepted by God as well! There is nothing we could do, so Jesus did it for us! All that is of God bears witness to this wonderful truth!
Today as we ReFocus our hearts and minds on Christ let us take a moment and praise Him for what He did for us. He lived the life we could not live, died the death that we deserved so that we could stand before God in faith! Not because of anything we have done, but because of everything that He did!
---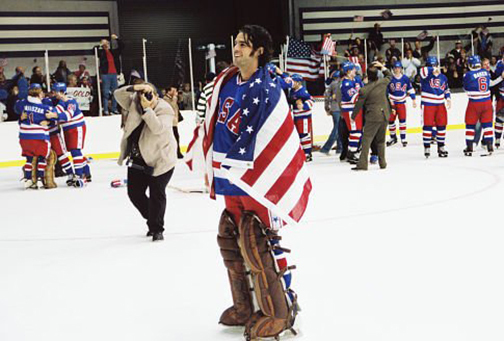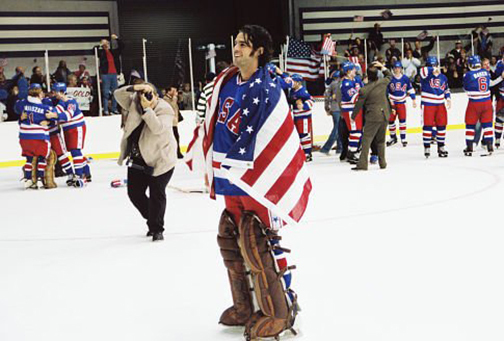 1 John 5:4-5
4 For whatsoever is born of God overcometh the world: and this is the victory that overcometh the world, even our faith. 5 Who is he that overcometh the world, but he that believeth that Jesus is the Son of God?
My favorite sports games to watch are the ones where the underdog comes from no where to win dramatically! I am not a big hockey fan but the 1980 olympic game between the Soviet Union and the United States was a game like that. The American team made up of amateurs defeated the favored Soviet team of mostly pro players which led to a U.S. gold medal. The game has been dubbed the "Miracle On Ice". To overcome impossible odds and experience this kind of victory does feel like a miracle! The awesome thing is that through Christ we can experience a miraculous victory as well!
When we place our faith in Jesus we join the ranks of those who have experienced victory. John says that through Christ we have overcome the world. So what does that look like? How does this impact our lives? What does it mean to be an overcomer?
First it means through Christ we are redeemed from this world of sin that used to control us! We were slaves to this world system and by nature lived in our sinful lust. Then at the cross the blood of Christ was shed for our redemption and when we call out in faith to Him for forgiveness and grace we become His. Our past no longer defines us! We find our meaning in who Jesus is! The problem is that we don't live like it because we haven't stopped living like slaves! We are still living in the past! When the Emancipation Proclamation was signed into law and the slaves were set free many of them went back to their owners and continued to live like they were still in bondage because they didn't know how to live as free men! Their past continued to define them! I am convinced that we are a lot like this, freed from sin but still living like slaves to sin! To be an overcomer means to no longer be defined by the person you were, and find your meaning in the One who has redeemed you!
Second it means that we can live in victory right now! These verses do not say that we will overcome, but that we have overcome! This is the present state that we live, the victory is already ours. So why don't we live like it? Maybe it's because we are so focused on the future when we will no longer experience the presence of sin rather than living in the truth that we no longer are under the power of sin! That is why Paul said in Romans 6:11 that we need to reckon ourselves dead to sin and alive to Christ. He is saying that through Christ we have overcome this world of sin and that we no longer have to live in defeat! If sin is dead to us then it no longer controls us, rather we live unto Christ and in His Victory!
Lastly it means that we can look forward to that day when our faith becomes sight and we stand in the presence of our Savior. At the end of each one of the 7 letters in Revelation 2 and 3 Jesus ends by telling them what was in store for those who overcome through faith, and each of these deal with the future blessings of faithfulness. While the victory is already ours, many of the blessings of this victory will not be enjoyed until we are in His presence!
As we ReFocus our hearts and minds on Christ today remember that through faith in Christ we have overcome the world. This means our past no longer defines us, the power of sin no longer controls us and the future blessing in Christ are awaiting us in heaven. Through Christ we are victorious, let's live like it!
---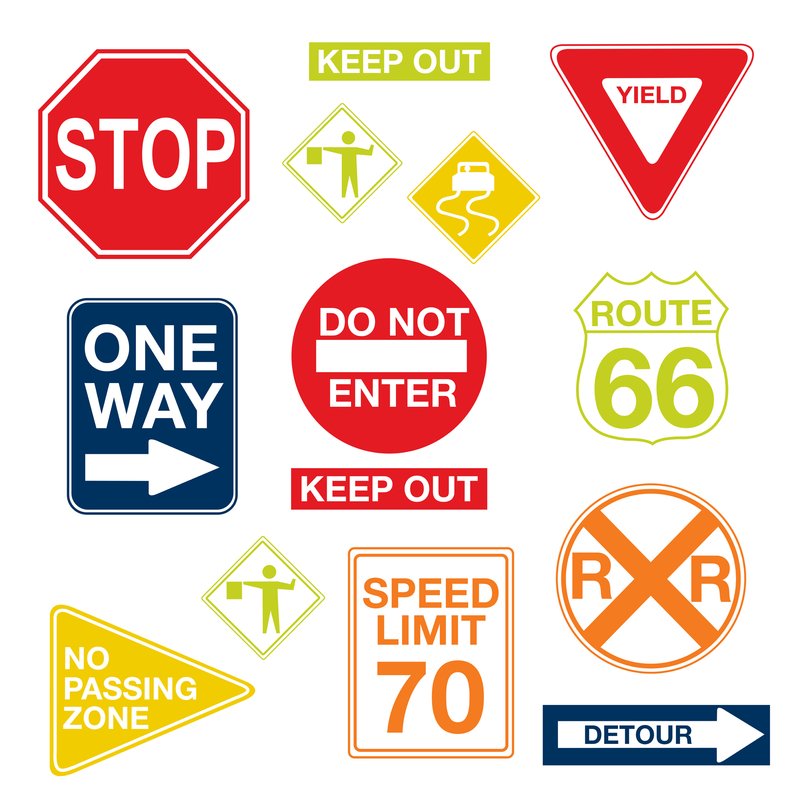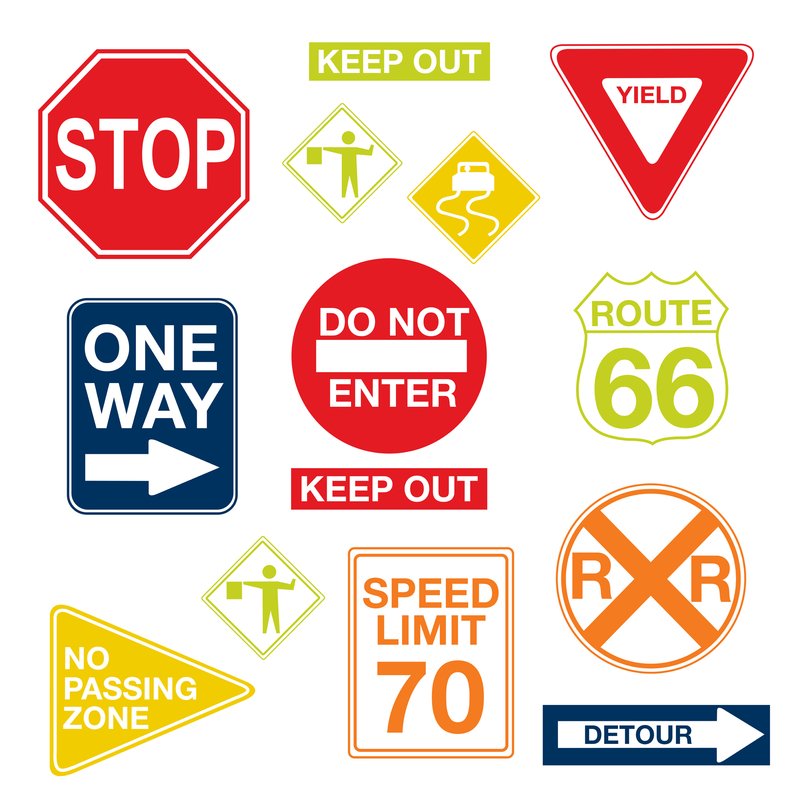 1 John 5:1-3
1 Whosoever believeth that Jesus is the Christ is born of God: and every one that loveth him that begat loveth him also that is begotten of him. 2 By this we know that we love the children of God, when we love God, and keep his commandments. 3 For this is the love of God, that we keep his commandments: and his commandments are not grievous.
The first commandment given to man is found in Genesis 2:17 when God said not to eat of the tree of knowledge of good and evil. They enjoyed perfect fellowship with God and each other for as long as they chose to obey His commandments and live within the protective boundaries that God had placed. Then when the serpent came in chapter 3 he planted the idea that God was keeping something good back from them. Had God placed a burden on them that would keep them from experiencing all that this life had to offer? So they ate and found out the reason for the commandment as they suffered the consequence for their action. Are we any different? Scripture tells us not to be drunk, but the commercials look like they are having so much fun! God is obviously trying to keep me from enjoying my life! So we eat of the tree and suffer the consequence. God tells us not to lie, but He just doesn't understand the pressures we are under, right? So we eat of the tree, and suffer the consequence. His law is not to cause us grief and keep us from experiencing life! It is to protect us and keep us in fellowship with Him so we can truly enjoy our time on this earth without the heartaches that come with sin.
In John 14:15 Jesus tells us that if we love Him we will keep His commandments. We will live in His word. Then John also says that our love for God is demonstrated in how we keep His commandments. Keeping His word shows that we trust Him to know what is best for us. It shows our dependence on Him to guide us and protect us from the dangers and pitfalls of sin. His word isn't a burden, it is proof of His love for you and for me! In my years as a youth pastor I watched parents allow their children to act however they wanted as they grew up with few, if any, boundaries. They rationalized that they were allowing their children to enjoy all of these experiences rather than burden them with rules. Then when the child was an out of control teen they would come to me and ask for help. They were seeing first hand the consequences of living outside of the boundaries of God's word. We can discuss illustration after illustration that proves the point that we don't like boundaries! Speed limit signs are more of a suggestion than a law. Stop signs turn to yield signs when we don't see a police officer around. We look at all of these as burdens that are just slowing us down rather than things to keep us safe.
To often we look at God's word the same way. Where it says stop, we yield a little and then keep right going. Too many times it is only when we are on the ground, broken and bloodied by the wreck we have just been in because of our sin that we see the wisdom in the commandment and wish we had just done what God told us to.
Today as we ReFocus our hearts and minds on Christ let's change the way we look at God's commandments. Rather than a list if rules to control us, His word sets boundaries to protect us and keep us from the results of sin. His commandments are not grievous, they are given by His Grace and when we choose to trust that God knows best we are showing our love for Him.
---