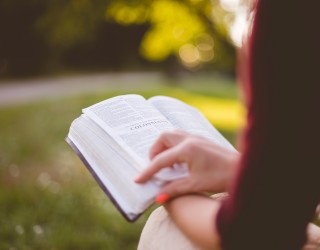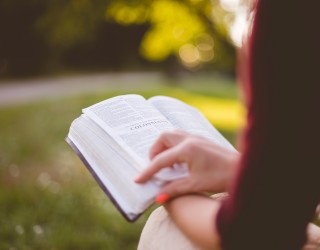 1 John 5:16-17
16 If any man see his brother sin a sin which is not unto death, he shall ask, and he shall give him life for them that sin not unto death. There is a sin unto death: I do not say that he shall pray for it. 17 All unrighteousness is sin: and there is a sin not unto death.
This is one of those passages that has caused a lot of discussion over the years. I have read many articles, commentaries, blogs and books to help get a grip on what John is talking about here. What does he mean when he describes a sin that is unto death? Some will teach that this is that unforgivable sin that Jesus mentions in Mark 3:28-30 (in context though this is speaking of witnessing Christ's miracles during his earthly ministry and attribution it to satan.) Some have said this is talking about suicide since it is a sin you cannot repent of before you die, but that again is not biblical since Christ forgives all of our sin (past, present, and future) when we call out to him for salvation and we are therefore under no condemnation as a child of God! That doesn't mean we will not give an account for our actions before Christ at the Bema Seat (the judgement seat of Christ) but that judgment is not about entrance into heaven, it is about rewards for a life of faithfulness (2 Corinthians 5:10).
There are two views that do line up with the teaching of scripture. One is the view that this is talking of salvation. Once a person has died without Christ there is not reason to continue to pray for them to be saved since their eternity has been determined already. There are false religions that teach that we can pray for those who have died and are in hell so that God may change His mind and bring them to heaven. Some scholars say that the Jews had a practice of praying for the dead dating back to the 2nd century before Christ. But Luke 16 give us an illustration of the permanence of our state once we pass from this life. When we take our final breath, our eternity is sealed – whether its is in heaven through faith in Christ or in hell because of our rejection of His salvation. No amount of prayers can change this.
The second view that we can see in scripture is that there are some sins that carries the consequence of death, either immediate or in the near future. Lot's wife, the mumbling children of Israel, Ananias and Sapphira. Each of these sinned against God and paid the immediate consequence of death. So what sin is it that could cause God to end our lives? Some are sins that carry the death penalty, like murder. There are some who have contracted deadly viruses as a result of a sinful lifestyle. Other than that the most biblical answer that I can think if is, I don't know! Too many times we want to have that list of sins so we know how close we can get to the edge without falling off! I don't think it is about a list of what not to do, but a realization that God takes sin seriously and there are times that our sin carries extreme consequences in this life.
So which one is John talking about? Based on all of my study my conclusion is…I am not sure. It could be either, it could be both. Here is the question that I want to pose to you today. Is this more a passage about identifying a particular sin, or a call to be sure of our salvation and to live a life of holiness? The Christian life is not about seeing how close to the fire we can get without being burned, it is a life that hates even the garment spotted by the flesh (Jude 1:23). We need to quit focusing on "good enough" Christianity and start striving to please God with everything we do! Psalm 19:14 – Let the words of my mouth, and the meditation of my heart, be acceptable in thy sight, O LORD, My Strength and My Redeemer!
Today as we ReFocus our hearts and minds on Christ let us strive for holiness! Pray for those who are in the grips of sin that they may see the power of God to break those chains. As Jude said in verses 22-23,"And of some have compassion, making a difference: and others save with fear, pulling them out of the fire; hating even the garment spotted by the flesh."
---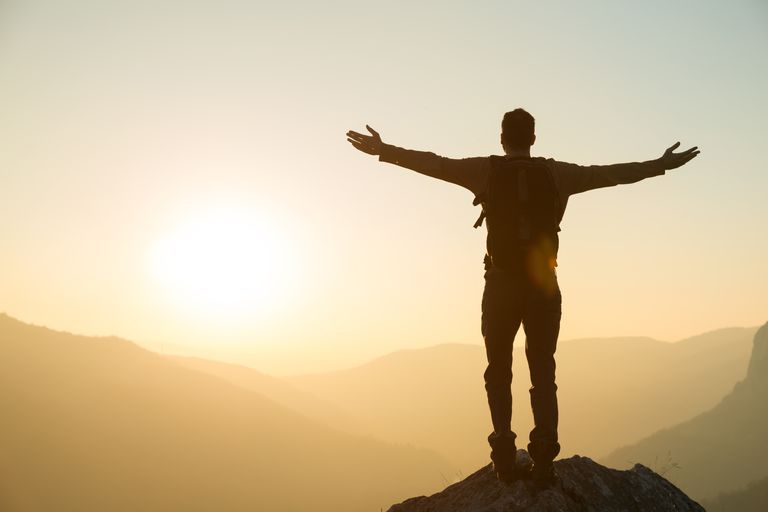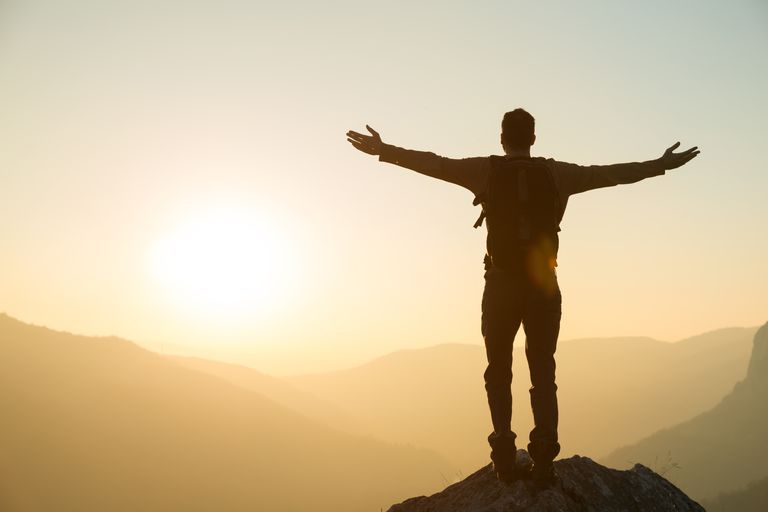 1 John 5:13-15
13 These things have I written unto you that believe on the name of the Son of God; that ye may know that ye have eternal life, and that ye may believe on the name of the Son of God. 14 And this is the confidence that we have in him, that, if we ask any thing according to his will, he heareth us: 15 And if we know that he hear us, whatsoever we ask, we know that we have the petitions that we desired of him.
In our text today John is talking to Christians, those who have placed their faith in Jesus. He tells us that we can live in confidence, not in our own ability, but in who we are in Christ. He mentions two things that we can be confident in as we live out our faith. First is that we can "KNOW" that we have eternal life. This is to be assured of a future fact based on a past event. We can have confidence in our relationship with Christ based on our salvation and His faithfulness. We are to live in the truth that we have eternal life with Christ. This isn't some "hope-so", "maybe-so" kind of thinking! But what if I sin? Will God ever decide that I no longer deserve His grace and salvation? John tells us that our confidence is not based on our actions, but on our faith in Christ. We can never deserve His grace. That is what it's called grace!
The second thing that John tells us we can have confidence in is our prayers. Scripture tells us that when Christ died on the cross the veil separating the holy place from the most holy place was torn in two (Matthew 27:51) giving us access through faith to the very presence of God, and we can boldly come before His throne with our prayers (Hebrews 4:16). Just as we have confidence in the promise of eternal life, we also have confidence in Christ that God hears us when we pray. I am reminded of Jesus prayer at the tomb of Lazarus. In John 11:41-42 Jesus thanks God for hearing His prayer and says, "I knew that thou hearest me always." This is the confidence that John tells us we can have when we come to God.
This does not give us a blank check in our prayers, contrary to what many will try to teach you. Instead we see that our prayers should be "according to His will". This is the desire for God to be glorified, not for me to get what I want. James tells us that many times we do not see answered prayers because we are asking for things simply to fulfill our personal desires (James 4:3). Even Jesus in the Garden as He prayed the night before His crucifixion said, "Not my will, but thine be done". (Luke 22:42) When you pray, your chief thought and desire should be whatever will show the Glory of God. This does not mean that we don't express our personal desires to Him, but we pray with the understanding that whether or not our desires are met, He is still good and in control.
Today as we ReFocus our hearts and minds on Christ let us come to God with confidence! Confidence in our relationships with Him. Confident in our prayers as we kneel before His throne and know that His will is best. In a world where few things can inspire this kind of Confident faith – it is great to know that we worship a God who we can completely trust with our eternity and our prayers!
---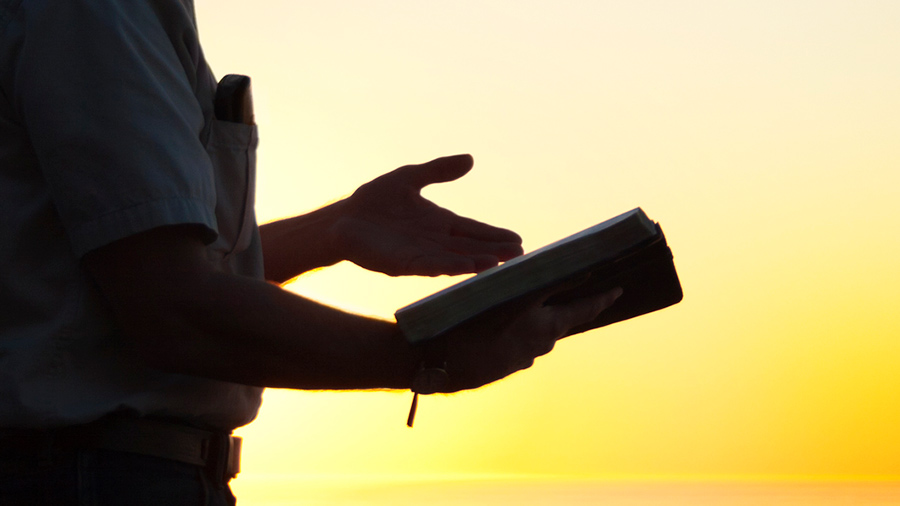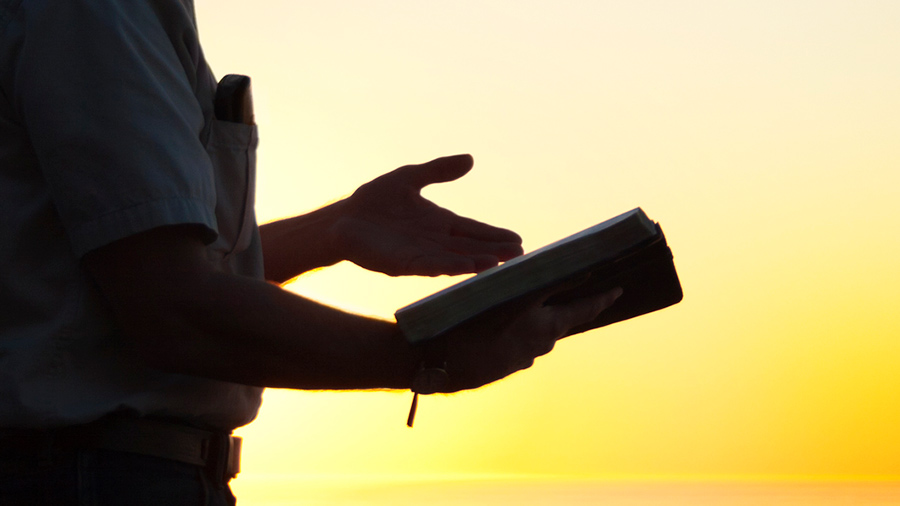 1 John 5:9-12
9 If we receive the witness of men, the witness of God is greater: for this is the witness of God which he hath testified of his Son. 10 He that believeth on the Son of God hath the witness in himself: he that believeth not God hath made him a liar; because he believeth not the record that God gave of his Son. 11 And this is the record, that God hath given to us eternal life, and this life is in his Son. 12 He that hath the Son hath life; and he that hath not the Son of God hath not life.
Technology, if used right, can be a great tool to help us with our daily lives. It can help us stay organized. We can stay in communication on a regular bases. We can listen to and watch things that can challenge us as we grow as Christians. On the other hand it can be a distraction. We can waste a lot of time watching and listening to useless things, some of which can draw our hearts away from God. Another danger is the amount of false teaching that can be found. It used to be that people who mishandled the word of God and taught things contrary to scripture usually did not have a very large platform to spread their teaching. But now thanks to internet, TV, radio and smartphones anyone who has anything to say has the opportunity to put to out there where an unlimited amount of people can access it.
In the book of Acts, the people of Berea were applauded for their diligence in comparing what the Bible says to what the apostles were saying. I loved that the apostles were not simply telling them, "Look, you don't have to research all of this! I walked with Christ for over 3 years, saw Him after He was resurrected and was even told by Him to go and teach these things, so trust me!" I tell my church regularly to be in their bible! Don't just take my word for it! John tells us that God's witness, His word, is what is to be trusted without question, not mine! A good preacher and teacher spends a lot of time studying so they can faithfully teach what Scripture says, but that does not take away your responsibility to ensure that what is being taught lines up with the witness of God!
How can you know if what is being taught is right? John gives you a few indications. The first is the importance of faith alone in Christ. If someone teaches anything other than salvation through Christ alone, by faith alone then that person should not be listened to. If a teacher tries to detract from the absolute truth of the Bible, from Genesis to Revelation and everything in between, then that person should also be marked. John also mentioned the promise of eternal life, a promise made to those of us who have placed our faith in Jesus, is another litmus test. In other words, any teaching that leads you away from Jesus should be called out as being false!
Why is this so important? Because there are many who will try to take the Word of God and teach their ideas and philosophies rather than the truths of God. Scripture tells us that we are to "rightly divide the word of truth" (2 Tim 2:15) which means to teach correctly, to lead down the correct path. History is full of accounts of false teachers who have led their followers away from God as they were blindly followed rather than held accountable to teach the word faithfully!
Today as we ReFocus our hearts and minds on Christ let us evaluate those who we are allowing to teach us. This will require us to be in the word as we study and pray. We should be like the Berean's who not only received the word, but also searched the scripture daily to see if what was being taught was faithful to the truths of scripture! (Acts 17:11)
---