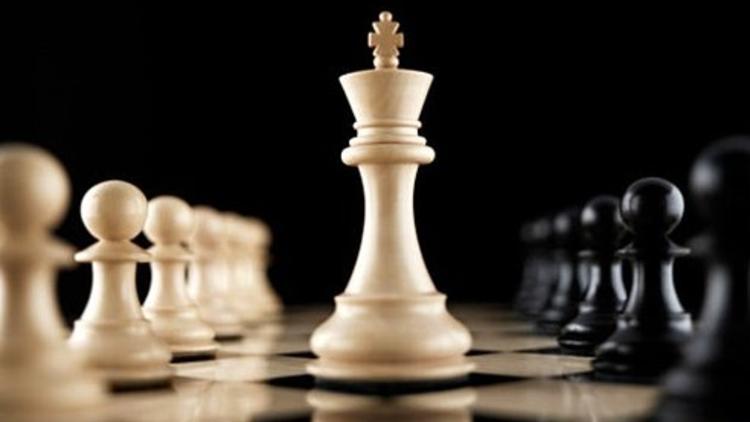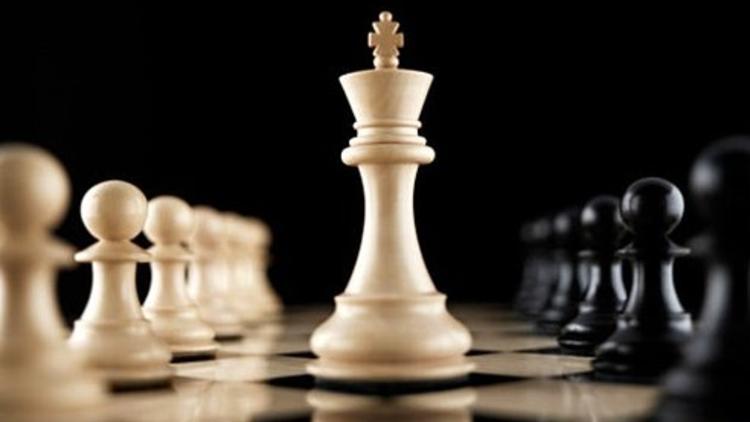 Ephesians 6:10-12
10 Finally, my brethren, be strong in the Lord, and in the power of his might. 11 Put on the whole armour of God, that ye may be able to stand against the wiles of the devil. 12 For we wrestle not against flesh and blood, but against principalities, against powers, against the rulers of the darkness of this world, against spiritual wickedness in high places.
One of my dad's favorite games to play is chess. When I was growing up we would spend many evenings in the living room staring at the board and the placement of our chess pieces trying to determine our next move while trying to anticipate what the other would do next. OK, OK!! I will be honest with you! I spent many hours staring and studying! Dad didn't seem to have to! He always seemed to know what piece I would move and be ready with his counter move. Sometimes he would even let me think I was winning, just so he could see the surprise on my face when I would hear that terrible phrase, "Check-Mate". Game Over! I may have failed to mention that Dad used to play in competitions. I was easy prey for him. But by watching Dad, I learned to play and have actually won one game against him! I remember there was a time when I was playing someone and was losing badly while my dad watched. When it seemed that defeat was inevitable, my dad said, "Let me finish the game for you". I stood up and gave my seat to him and watched as he took a sure defeat and within a few moves had won!
So what does me playing chess with my dad have to do with our passage today? For the sake of this illustration, lets imagine our christian lives as a big chessboard. Rather than kings, queens and rooks – we have families, jobs, and ministries. Across from the table from us is our adversary. On his side of the board are temptations, distractions and compromise. As we move forward with our family to serve and honor God, he counters with distractions to pull your hearts away from God. As we move forward with our jobs to be a witness and to be content with where God has us, He counters with temptations to want more. As we move forward with our ministries, he comes at us with compromise to do things the world's way. It seems every time we make a move, he counters and we here "Check". Now, I want you to imagine that you stand up from the table and God sits down in your place. He begins moving the pieces of your life and as He does you realize that the adversary you have struggled against for so long is no match for your Father.
Have you found yourself here? Trying so hard to get ahead, to do right by your family, to serve God only to find that the struggle is too much. How many of us are trying to move ahead by our own strength and skill while the whole time our Heavenly Father is watching? Paul tells us it is HIS strength that we need. It is HIS power that we need. Our adversary is clever. The word "wiles" in verse 11 talks about strategies. The devil does not sit idly by and allow us to live for Christ unhindered. Instead he has a strategy to ruin your testimony and to hinder the work of God in your life and the lives of those around you. To be able to stand against this we must turn to Him! Scripture tells us to put on the "whole armor or God" and over the next few weeks we are going to study together what that looks like. However, we must start by recognizing that the enemy is too powerful and clever for us – therefore we must stand up from the table and let God sit down and start directing our lives in His strength and wisdom!
Today as we ReFocus our hearts and minds on Christ let us recognize that we are in a very real war. This is not a chess game where we shake hands at the end and go our separate ways. Our adversary wants to destroy us, but when our God is our strength and wisdom we can stand before the devil's strategies through the Grace we have in Christ. And always remember, there is coming that final day when Christ will return and Satan will be defeated once and for all. "Check-Mate"!
---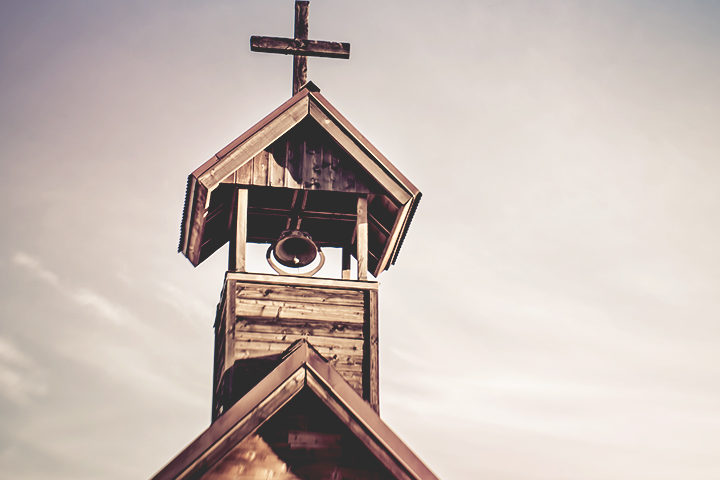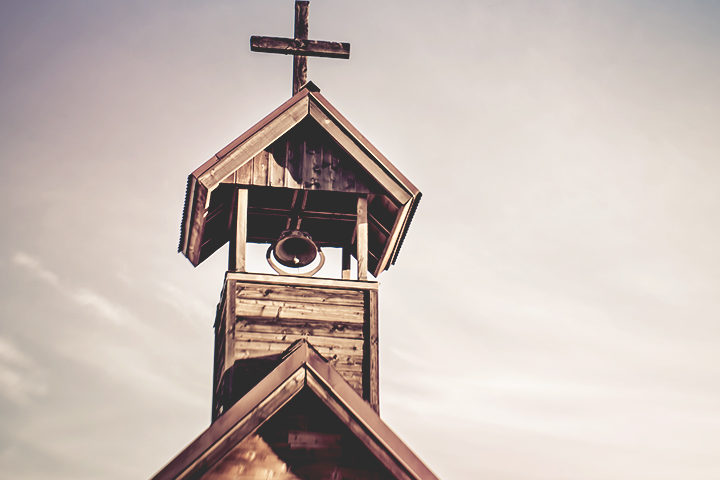 1 John 5:20-21
20 And we know that the Son of God is come, and hath given us an understanding, that we may know him that is true, and we are in him that is true, even in his Son Jesus Christ. This is the true God, and eternal life. 21 Little children, keep yourselves from idols. Amen.
In the previous verses we were introduced to the Greek word oida which means to know reflectively; knowledge obtained in the past that allows us to understand a current truth. Here in verse 2o we learn that this knowledge leads us to the next type of knowledge, ginosko, which is to know experientially. So what verse 20 is saying is the because we can look back and consider that Jesus has come to this world to redeem us so that we can place our faith in His finished work, we can truly experience the present truth of God at work in our lives and the hope of eternity with Him.
What makes Christians different? Is it a suit and tie? No, businessmen wear those too. Is it the fact that we get up on Sundays and go and fellowship with others, sing songs and listen to the preacher for thirty minutes? Again, No. There are worldly organizations all over where people can go and be with others like them, and sometimes listen to their music and even a speaker or two. Is it in the offering plate? No. There are many who do not know Christ, yet give money to help worthy causes. So what is it that makes a Christian different from everyone else? Jesus! We know Him! We have experienced His grace and salvation! He directs us, keeps us, loves us! It is because of Christ in my life that I do the rest of these things. I try to represent Him in the way I dress, talk, think, and act so that others will see Jesus – not me. I go to church so that I can worship Him while He uses me to encourage others in their faith. I give, not to make myself fell good about how generous I am, but because I am acknowledging His ownership in my life! The difference is in Christ – He is who we should strive to know, and remember and experience!
Then John finishes his letter with a little verse that really seems out of place. Verse 21 says to "keep yourselves from idols". He is not saying "Oh yea, by the way, stay away from idols!". No, in some ways I think this verse is the icing on the cake! He has been telling us to know Him, to grow in Him, to follow Him, constantly pointing our hearts and minds to Jesus and then finishes by reminding us how. What is an idol? Is it a statue located in an ancient temple? Is it a wooden figurine some place on their fireplace mantel? In some parts of the world, and in some cultures, Yes. So does that mean that you are good here and this verse doesn't apply to you. No! In America today idol worship has been reshaped, and most, if not all of us are guilty. You see, an idol is anything that you desire more than God! Can you truly say that your chiefest goal in your life is know Christ? We read Paul's words in Philippians 3:10, "That I might know Him"! and say AMEN! But what we forget is the verses leading up to it as Pauls states that anything in His life that could be desired and treasured above God he considers as dung, trash, rubbish! What is in your life that you are not willing to throw in the trash so that you can know Him more?
Today, as we Refocus our hearts and minds on Christ we must take an account of everything in our life. What is it that keeps me from knowing Him? What is it that keeps me from serving and following Him? What is it that I desire more than growing in Him? Identify that – and see it for the garbage that it is – That we may Know Him!
---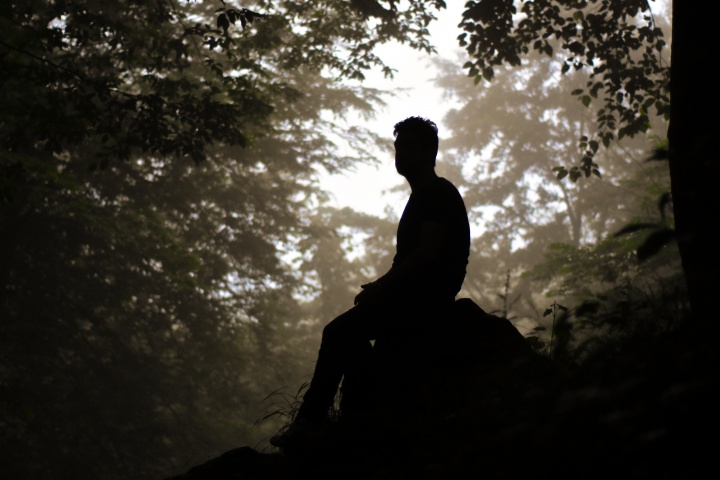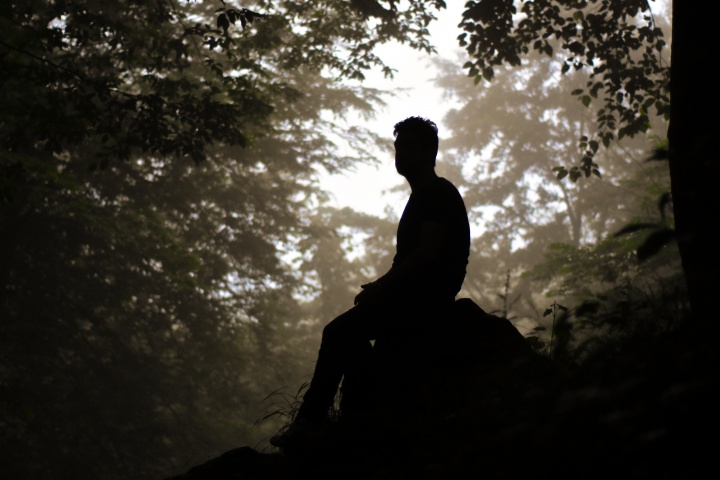 1 John 5:18-19
18 We know that whosoever is born of God sinneth not; but he that is begotten of God keepeth himself, and that wicked one toucheth him not. 19 And we know that we are of God, and the whole world lieth in wickedness.
As John begins his closing remarks for this letter you will see one word quite a few times packed into these verses, the word "know". If you will remember back to when we begin this journey through the book of 1 John I told you that the goal was for us to grow in our knowledge of who God is and what that means in our daily lives. The two Greek words in these passages that are translated "know" is oida and ginosko. The word oida means to know "reflectively". In other words this is knowledge that has been obtained in the past that helps us comprehend a current truth. We will look at the second word tomorrow…
In our two verse today John tells us two things that we should know (oida) that will help us in our walk with Christ. First, he says that we must know that we are no longer under the "power" of sin. The first part of verse 18 doesn't say that a Christian doesn't sin, but that he or she doesn't "continue in sin". I could go into the whole Greek construction of this verse and impress you with my knowledge (or at-least ability to read a lot of commentaries and dictionaries!) but I would rather focus on what this means for us today. When we "know" this we realize that as a child of God we are no longer under the dominion of sin (Romans 6:14) and that even Satan has no power to cause us to act contrary to God's word. Romans 6:11 says we need to understand the truth that when we knelt at the cross and accepted the free gift of salvation through Christ that we died to sin so that we can live for HIM. This means that the power of sin is broken in our lives and we no longer are under its control.
If that was where John stopped then I think most of us would be confused right now, because we do struggle with sin. There are times when the sin in my life seems to be what is driving the car and I almost seem powerless to stop it. That is because of verse 19. While we have been saved from the "power" of sin in our lives, we still have to deal with the "presence" of sin. Until we reach heaven, we live in a world that lies under the shadow of wickedness. Everywhere we look we can see this truth. Murder, adultery, theft, hate – and that's just the morning news! This is where we live and work and play. It may not have power over us, but we cannot escape its influence because it is everywhere.
So what do we do? Paul understood this struggle. In Romans 7:15 he says that the things he wants to do he doesn't do (live blameless and holy) but the things that he doesn't want to do (Sin) those are the things that he does! Sound familiar? This is my daily struggle. I want to live for Christ as a holy and blameless servant of His, but then my flesh takes over as it is confronted with the presence of sin all around me, and I fail. I find myself saying with Paul, "O wretched man that I am!" But then he turns and says in verse 25, "I thank God through Jesus Christ our Lord!". The Power of sin is broken, the presence of sin is real – so what do we do? We turn to Christ! It is by His blood we have been redeemed from the dominion of sin, and by His power that we can have the victory over sin. We struggle, but we do not struggle alone! The God of the universe has accepted us as His and through Him we must live!
Today as we ReFocus our hearts and minds on Christ remember that sin no longer has power over us even though we must live in with sin all around us. We are His and because of this we do not struggle alone. When you are tempted today and your flesh begins to pull at you, remember that you don't have to give in. Live in the knowledge of who you are in Christ!
---