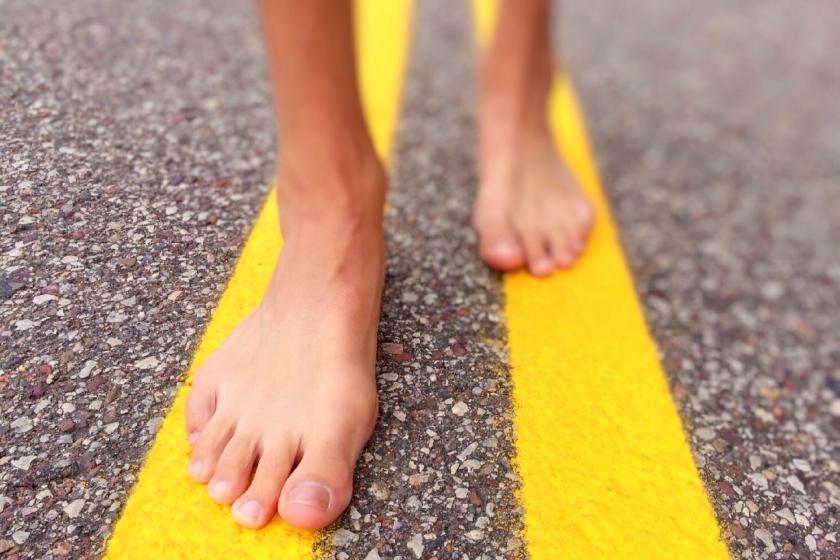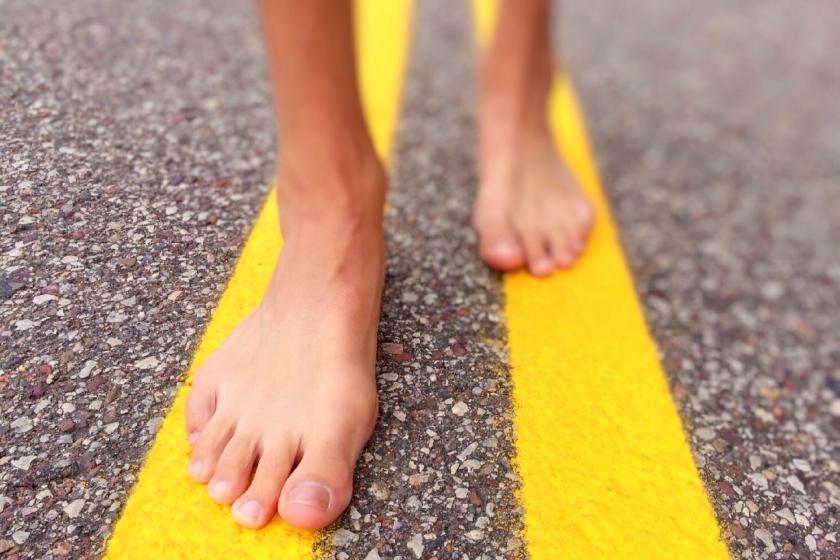 Ephesians 6:15
15 And your feet shod with the preparation of the gospel of peace;
Growing up in the country it was common for me to go around barefoot, especially in the summer time! There was just something about it that I enjoyed, at least until I stepped on a sharp rock, hot concrete or some bug or critter decided that my foot looked tasty. Of course if we had to go into town then we would have to prepare to go by putting on our shoes. Now that I am an adult, I rarely walk barefoot unless it is on some nice soft carpet since the bottoms of my feet are not as tough as they used to be! My feet need the protection that the shoes offer. I bet you never thought of your nike's as armor did you!
It is interesting to see that Paul goes to the feet next. This piece of armor was also very important to the warrior. The shoes they wore had to be soft and comfortable enough to allow them to march and carry out orders, while at the same time tough enough to protect their feet and allow them to stand firm in the middle of a battle. In my time serving in the military I wore combat boots on a daily basis. Just like for the roman soldier, our military's footwear is an important part of their uniform and allows them to fight the good fight in the defense of our nation. For the Christian, Paul calls this piece of armor the "preparation of the gospel of peace" and it not only protects us, but it allows us to carry out the great commission.
First I want to look at the foundation that the gospel gives us. Just as the warrior's sandals would give them sure footing during the battle – our assurance in the gospel allows us to stand in the midst of storms, doubts and temptation. If the Gospel is what gives us this foundation, then it helps if we define what it is. The word gospel means "good news". We like to hear that good things are happening, things that benefit us and make living bearable. An unexpected check in the mail is good news. The announcement of a new baby is good news. So what kind of good news are we talking about? Paul calls it the gospel of peace. Peace with God through the shed blood of Jesus Christ. Romans 5:10 says ,""For if, when we were enemies, we were reconciled to God by the death of his Son, much more, being reconciled, we shall be saved by his life." The Gospel in a nut shell is the Death, Burial and Resurrection of Christ. Through the Gospel we are saved, and made a child of God. In that knowledge we have our foundation in Christ and can stand in the midst of the battle.
The Second part of this we are looking at today is taking the Good News, The Gospel of Christ to the world. Our marching orders are in Mark 16:15, "And he said unto them, Go ye into all the world, and preach the gospel to every creature." This takes preparation. We need to be able to communicate the gospel to others. To share the truth that they too can have peace with God through the finished work of Christ. Do you know the gospel well enough to be able to tell others? Do you look for opportunities to tell others of Christ? I believe that our days are filled with divine appointments that God has given us to share the Good News. If we believe that there are no coincidences, then that means the each person we come across during the day is there for a reason. Perhaps that reason is for you to share the Christ with them!
Today as we ReFocus our hearts and minds on Christ, let us prepare for the battle by considering the Gospel of Christ and what it means to our lives. It gives us the foundation we need to stand in the day of battle. It also allows us to prepare to share this Gospel with others. Are we walking around as barefooted Christians or are we prepared to not only stand, but also move forward for Christ!
---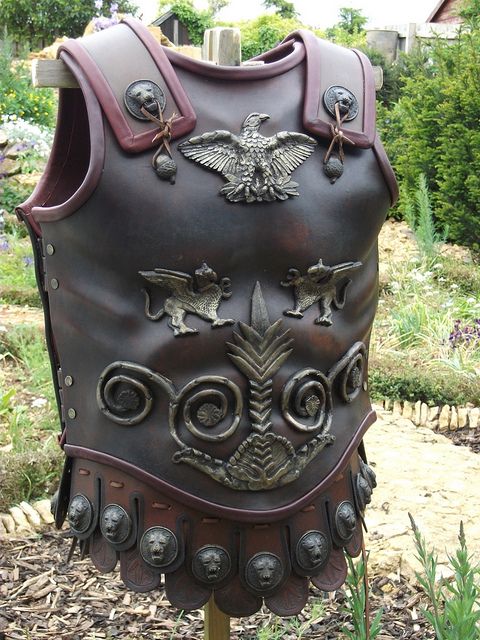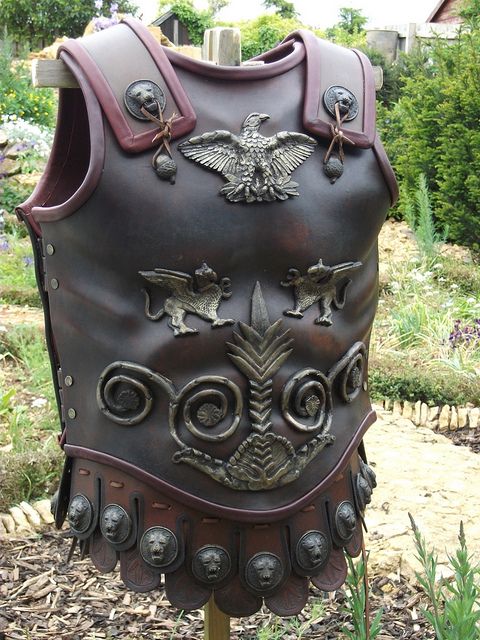 Ephesians 6:14
14 Stand therefore, having your loins girt about with truth, and having on the breastplate of righteousness;
For soldiers and police officers one of their most treasured pieces of equipment is their protective vest. These are designed to stop a bullet from reaching the vital organs and have saved many lives. One source says that over the last 30 years over 3000 police officers have lived to return home to their families thanks to these vests. They do not protect every part of the body. In fact, it is only a small portion. They are not designed to completely protect from injury – they are designed to save lives! In ancient times, the breastplate was the part of the warriors armor that covered the upper body, usually just the chest and stomach areas. Like our bullet proof vests they did not completely protect the soldier from injury, but they did protect those vital areas: the heart, lungs, stomach, etc.
This is the next piece of the Armor of God that we will look at today: The Breastplate of Righteousness. For the Christian, this speaks of the protection of what is vitally important to our Christian walk. In Proverbs 4:23, Solomon tells us the importance of this piece of armor. He says to, "keep thy heart with all diligence, for out of it are the issues of life." In the Hebrew culture the heart represented the desire, the will and the emotions of the person. It was the core of who that person truly was. When we say phrases like "This is the heart of the matter" we are referring to the core of what is going on. So Paul is telling us that we must protect our "hearts" from the attacks of the wicked one. We do that through righteousness.
There are two parts to righteousness for a believer. The first is the imputed righteousness of Christ. When we place our faith in the finished work of Christ, His righteousness is credited to our account (that's what imputed means). This is explained in Romans 4:21-24 using Abraham's faith in God's promise as our example. What this means is that when God sees us, it is through the righteousness of His Son. Because of this, the accuser has no grounds for His attack because our righteousness before God is not based on our ability to live a sinless life, but on Christ's finished work on our behalf.
Since the first part is our righteousness before God through Christ, the second part is our righteousness before man. A Christian is supposed to strive to live blameless in this world. Philippians 2:15 says, " That ye may be blameless and harmless, the sons of God, without rebuke, in the midst of a crooked and perverse nation, among whom ye shine as lights in the world." When we do this, the arrows of the enemy tend to bounce off our armor. It should be our goal to have a testimony of righteousness before our family, neighbors, coworkers and friends. This is not a "better than thou" attitude, but a goal to live a life that glorifies God and attracts others to Him. We will not be perfect in this, but that should never stop us from trying! It's like the bumper sticker that says, "Christians aren't sinless, but they should sin less!"
Today as we ReFocus our hearts and minds on Christ let us put on the breastplate of righteousness! Our righteousness before God through Christ and our righteousness before man through a life that seeks to be like Him will be our defense with the enemy attacks.
---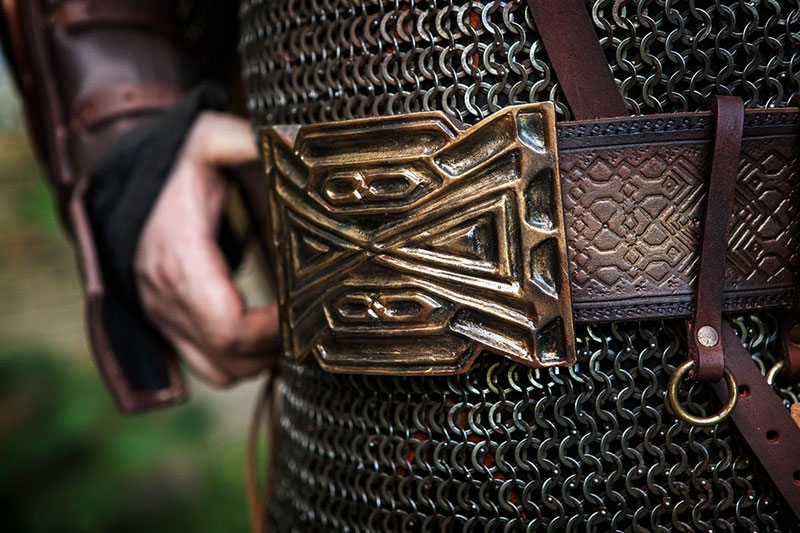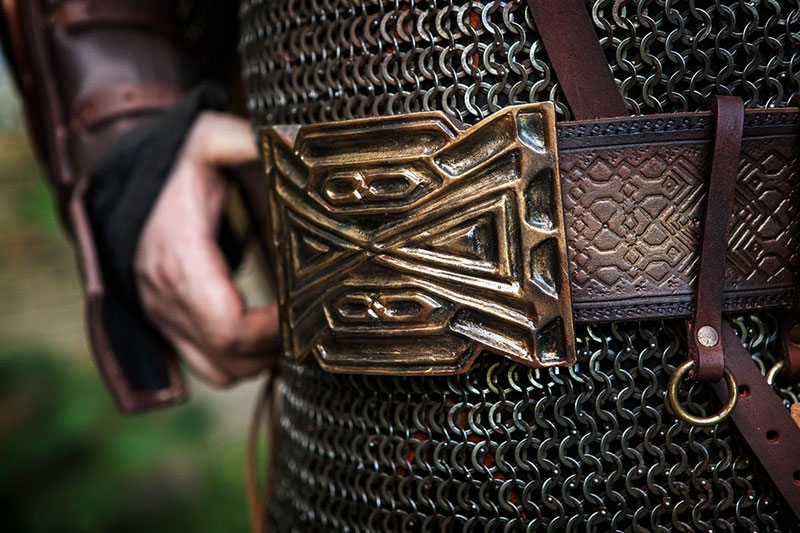 Ephesians 6:13-14
13 Wherefore take unto you the whole armour of God, that ye may be able to withstand in the evil day, and having done all, to stand. 14 Stand therefore, having your loins girt about with truth, and having on the breastplate of righteousness
No-one sets out for failure. Could you imagine how short a coaches career would be if he met with his team at the beginning of the year and said, "I have no intention of making it to the championship game this year! As a matter of fact, I don't want to win a single game!" No coach in their right mind would ever say such a thing. Instead they begin to plan for victory from day one. They make their team practice for hours on end to prepare for each game with the goal in mind of being the one standing victorious on the day of the big game. Vince Lombardi, probably one of the greatest football coaches of all time, inspired a spirit of excellence in his players that allowed them to win three NFL championships and walk away from Superbowls I and II victorious. One of his famous quotes stands out to me this morning, "Perfection is not attainable, but if we chase perfection we can catch excellence!". He understood the preparation it took to be able to stand victorious.
As Paul continues in our passage, he starts in verse 13 by telling us of the need to prepare for the battle to come by putting on the "whole armour of God". No sane warrior would ever go to the battlefield with parts of his armor missing! That would create a weak point in his defenses that the enemy could concentrate on and defeat him. Each piece served a specific purpose and protected a specific area so that when the attack came it would not get through. So the warrior would spend time placing each peace in place, making sure there were no weak spots before he ever faced his foe. Each part of the armor of God that we will discuss together serves a specific purpose and we will need each part to be able to repel the attacks of the enemy. Ready to evaluate your armor this morning? Let's look at the the first piece that we find in verse 14…
This first piece of the armor is the belt. Paul puts it this way, "having your loins girt about with truth". In bible times the common cloths for people were tunics with were long and could get tangled up in if a person were working, or a warrior were fighting. So they would take a girdle (belt – sometimes cloth, sometimes leather) and tie it around the waist. This belt served a couple of different purposes: it would hold the tunic tight against the waist so it would not be a tripping or tangle hazard and allow for better freedom of movement and they would hang their tools and weapons from it. The phrase "girt up your loins" meant to be prepared. For the Christians, this belt is represented by truth. When it is the truth of God's word that holds our lives and thoughts together, then we can walk untangled from the world. It is our faith in God's truth that all others parts of our christian life hangs on as well! To be ready for battle, first and foremost we must be prepared by knowing and applying God's truth to our lives.
Today as we ReFocus our hearts and minds on Christ let us prepare for excellence in our lives by putting on the perfect word of truth! It is this that serves as the foundation of our christian lives. We must know it, apply it and live it daily. Does that mean that we will never stumble and become entangled in this world? No it doesn't, but when we chase after the perfect truth of God, we can catch excellence!
---