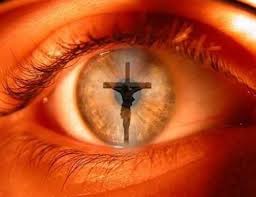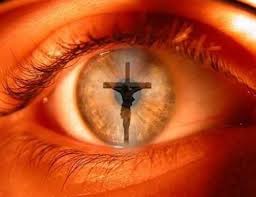 Nehemiah 2:17-20
Then said I unto them, Ye see the distress that we are in, how Jerusalem lieth waste, and the gates thereof are burned with fire: come, and let us build up the wall of Jerusalem, that we be no more a reproach. 18 Then I told them of the hand of my God which was good upon me; as also the king's words that he had spoken unto me. And they said, Let us rise up and build. So they strengthened their hands for this good work. 19 But when Sanballat the Horonite, and Tobiah the servant, the Ammonite, and Geshem the Arabian, heard it, they laughed us to scorn, and despised us, and said, What is this thing that ye do? will ye rebel against the king? 20 Then answered I them, and said unto them, The God of heaven, he will prosper us; therefore we his servants will arise and build: but ye have no portion, nor right, nor memorial, in Jerusalem.
I have heard the phrase "rise up" a lot over the last few years. Many times it is attached to a determination to not allow circumstances to keep a person down. The Atlanta Falcons football team adopted this as a motivational slogan. It is attached to the battle against social injustice, racism and oppression. The modern use of this term exudes self-determination, self-reliance and (in the end) a feeling of being self-made.
Nehemiah looked at the expectant faces of the man who had followed him on his midnight ride through Jerusalem. He saw the faces of men who had been oppressed. But that was not his focus. He saw the doubt and defeat in their eyes, but that was not what moved him. He saw the disdain and cynicism in a couple of faces, but those did not distract him. His eyes were on his God and the task he had been called to do. He had let them follow him so that they would see what he saw and feel what he felt. Then he turned their focus on God! The condition of the city moved him, but it was his God that lit the fire in his heart. The passion for His holiness and glory among the people. When the men saw this they were moved as well with the same desire shown by their leader and said, "Let us Rise Up and Build!"
What is your focus? There are needs all around us, true. The truth is that until the return of our Lord there always will be. Is it wrong to reach out to the homeless and the hurting? Is it wrong to want to feed the hungry and clothe those with nothing? Is it wrong to stand against racism and oppression? No, of course not – as long as our focus is right! If we are doing it simply for the goal of relieving the suffering in others lives – then the results will be short lived. But if our eyes are on Christ – on sharing His love and grace – showing them the power of Christ to transform and build from the ruins of a broken life – then the results will last for all eternity.
Today as we Refocus our hearts and minds on Christ let us turn our eyes to Christ. He is the only source of true peace and only through His grace can a broken life be redeemed. Don't overlook the needs, but as we rise up to build up others let us always be pointing up to Christ!
---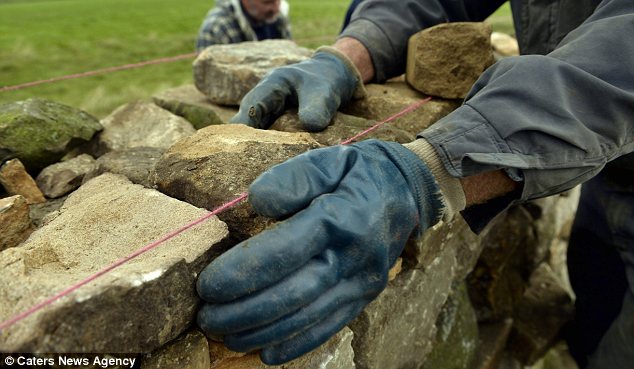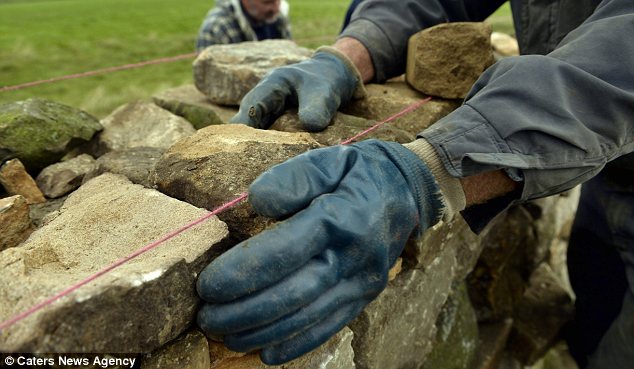 And it came to pass in the month Nisan, in the twentieth year of Artaxerxes the king, that wine was before him: and I took up the wine, and gave it unto the king. Now I had not been beforetime sad in his presence. 2 Wherefore the king said unto me, Why is thy countenance sad, seeing thou art not sick? this is nothing else but sorrow of heart. Then I was very sore afraid, 3 And said unto the king, Let the king live for ever: why should not my countenance be sad, when the city, the place of my fathers' sepulchres, lieth waste, and the gates thereof are consumed with fire?
Division – Violence – Strife – Suffering: When we turn on the news, these are the words the would describe a lot of what is on the headlines. We hear of school shooting and turmoil in the government. There is a lot of good that is happening, but it is overshadowed many times by the dark issues of our time. It is easy to get despondent, overwhelmed and give into the tendency to just unplug.
Nehemiah chose to allow the news of his friend to sink in rather than stick his head in the sand and ignore what was happening. He allowed it to break his heart and to move him to action. He didn't just take the news, shed a tear and move on with his life – he chose to do something about it. He allowed the condition of his people to stir something deep inside him that would not let him just sit idly by. Nehemiah determined to go and rebuild those walls!
Are you broken over what is happening around you? When you hear of the violence in the inner city – do you simply shake your head and thank God that you don't live in that environment? Or does the poverty, the drug abuse, the suicide and the violence break your heart for a people that God loved enough to go the cross and shed His precious blood for? The walls are broken down, the gates are consumed, the city lies in waste – What are you going to do about it?
This morning as we Refocus our hearts and minds on Christ we must determine not to stick our heads in the sand. In a world consumed by sin we must stand as beacons of hope as we take the Love of Christ to the uttermost – the outermost! Allow what you see around you to move you to action!
---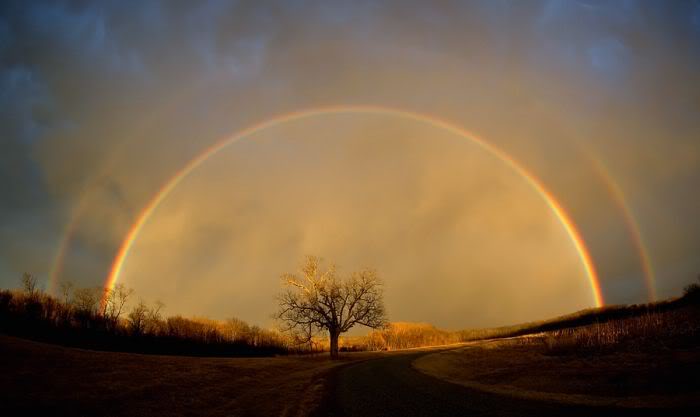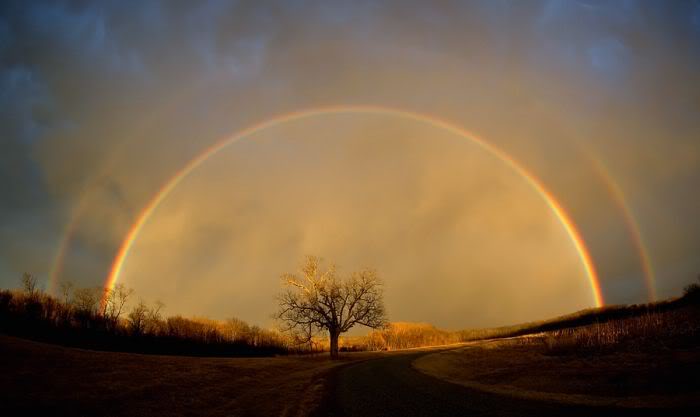 8 Remember, I beseech thee, the word that thou commandedst thy servant Moses, saying, If ye transgress, I will scatter you abroad among the nations: 9 But if ye turn unto me, and keep my commandments, and do them; though there were of you cast out unto the uttermost part of the heaven, yet will I gather them from thence, and will bring them unto the place that I have chosen to set my name there. 10 Now these are thy servants and thy people, whom thou hast redeemed by thy great power, and by thy strong hand. 11 O Lord, I beseech thee, let now thine ear be attentive to the prayer of thy servant, and to the prayer of thy servants, who desire to fear thy name: and prosper, I pray thee, thy servant this day, and grant him mercy in the sight of this man. For I was the king's cupbearer.
What are some things you have done to remind you of something important? Some tie a string on their finger, hang a chalk board in the kitchen, or put a sticky note on a mirror or refrigerator. Technology is a big help in this too. My phone has a reminder app that I can set to help me remember important things, as long as I remember to use it! We do all of this because it is easy to forget important things as we do life.
The verses we are focusing on this morning is part of a prayer. Nehemiah has received bad news from Jerusalem. The people are hurting, the walls are broken and the gates are burned. This broke his heart and he cried out to God in prayer. In verse 8 he "reminds" God of His promise. God had told Israel that if they turned from God, He would allow them to be scattered, but if they would turn back to Him then God would restore them. Did Nehemiah think that God had forgotten His own Word? Did God need to be reminded of His promises like a busy father who had promised his son that he would go a play catch after work, but let it slip his mind in the business of his day?
It is not God that needs the reminder, its me. God's promises are the one things that we can be absolutely sure of – but too many times we forget. When I feel alone and fearful, I need to be reminded of the promise that God is always with me (Deut. 31:6). When I find myself away from God, I need to be reminded of the promise of God's faithfulness (1 John 1:9). When the battle is on and I am running out of strength, I need to be reminded that He is the one who is the source of my strength (Phil. 4:13). What promise do you need to be reminded of today?
As we ReFocus our hearts and minds on Christ today, let's remember the promises of God. God doesn't forget them, but sometimes we need to be reminded so we can learn to trust in His faithfulness. (Romans 4:21, "And being fully persuaded that, what he had promised, he was able also to perform.")
---